There's a reason it seems like Shawmila is happening so quickly — it's been a long time coming!
Over the past month we've seen the relationship between Shawn Mendes and Camila Cabello go from the pipe dream of shipper fans to an serious, full-blown, all-but-confirmed romance.
What can we say? The more Cupid's arrow gets pulled back the faster it flies!
After yet another sighting of the couple putting on a sweet display of PDA over the weekend, a source explained to E! News:
"It already feels to them like they've been together for a lot longer than they have. They've known each other and been a part of each other's lives for a while so it's all very natural and moving quickly."
Wait, how long have they been in one another's lives?
In case you forgot, the peerlessly passionate Señorita music video is not the first time the singers met.
Shawn and Camila worked together way back in 2015 on I Know What You Did Last Summer.
However, according to the source, all the time performing the hit track together, there was never a love connection before:
"The timing wasn't right before but it is right right now. They are going for it without holding back."
In other words…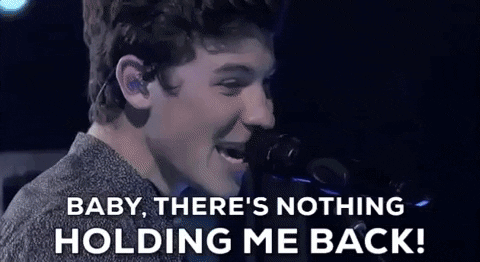 OK, come on, that was too easy…
The insider spilled that the sudden new situation may be unexpected, but they're both LOVING it:
"This step in their relationship is exciting for them both. They haven't wanted to be apart at all. It's 24/7 and all out at this point."
Anyone else think 24/7 And All Out should be the name of their joint tour?
Speaking of which, Shawn actually is currently on tour. Right now it's moving through the midwest states. And despite living in Los Angeles, Camila has apparently been along for the ride.
E!'s source says the singer "wants to be there and not leave his side."
"Neither of them want to be away from each other. She has the opportunity to be there with him and she's taking it."
Good news for anyone who wants to hear I Know What You Did Last Summer and Señorita live in concert, right?
Actually… she hasn't been performing with him. Even in Los Angeles, where we 100% know she was there.
Huh. Too bad. Can you imagine this live on stage??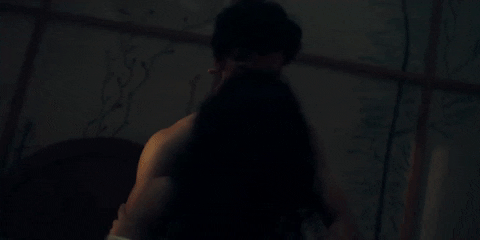 BTW, no, neither of them has confirmed the romance yet in words, but Camila came the closest in a recent interview with Clash magazine, in which she gushed about what a great guy Shawn is:
"I feel like it's so rare to meet someone in this industry and find a person of that quality, and I feel like Shawn is that person for me."
Hmm, if you read between the lines…
OH, JUST LOOK AT THEM HOLDING HANDS THEY'RE OBVIOUSLY TOGETHER! LOLz!
Source: Read Full Article