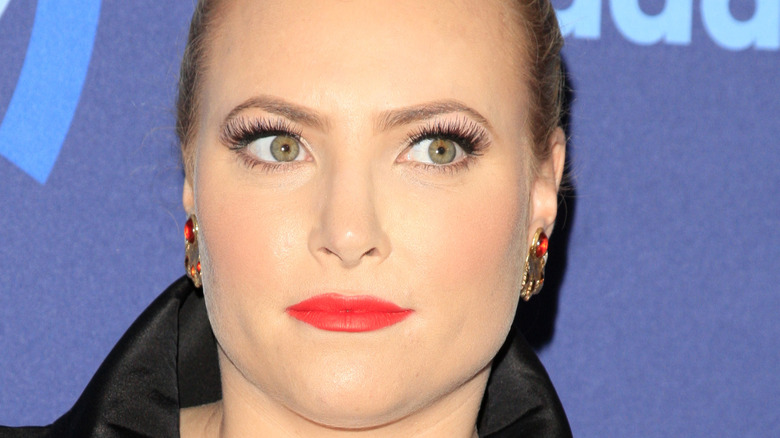 On the July 29 episode of "The View," the opinionated panel of co-hosts discussed the CDC's new guidelines in wake of the alarming rise in coronavirus cases across the country over the last few weeks due to the rapid spread of the Delta variant. As many can recall, on July 27, the CDC recommended that people who are fully vaccinated should wear masks indoors in areas that have high transmission and infection rates of the Delta variant, including many metropolitan areas or areas that have low vaccination rates.
Co-host Joy Behar had a lot to say about the mask mandate, telling her fellow co-hosts, "I don't feel like I'm paying a price for being vaccinated. That doesn't bother me. Who's paying a price are these people out there who are unable to get the vaccine for various medical reasons, and also children under the age of 12." Behar then went over statistics about COVID-19 hospitalizations in Arkansas, in which the state is reporting "record numbers of children" being hospitalized with the virus.
"This is who is paying the price, not me," Behar continued. "I mean, I put on a mask when I go into a supermarket or wherever I go, if I have to be indoors, and I put the damn mask on, it's not such a hardship. For goodness sake, protect these other children and these other people who cannot get the damn vaccine."
Here's what Meghan said about fully vaccinated people wearing masks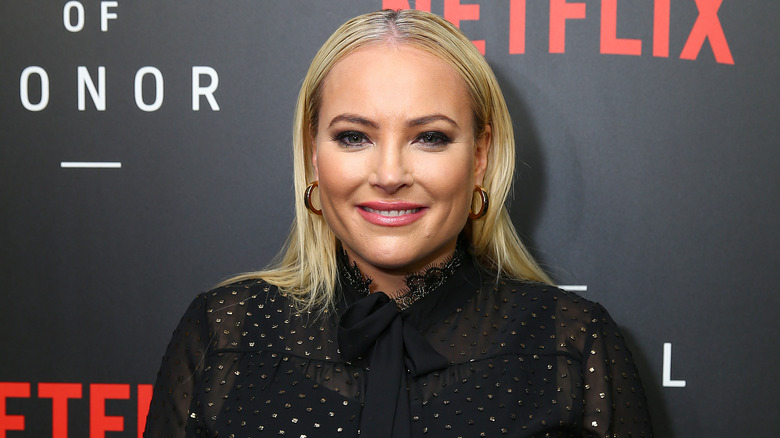 Another day, another controversial comment from "The View" co-host Meghan McCain. Not one to back down from issuing comments that are guaranteed to make anyone's head spin, McCain gave her not-so-hot take on the new mask mandate, starting out by saying, "I have a whole different take and perspective on this, which I'm sure you're surprised at, Whoopi," (via Decider). 
After going on a confusing tangent and giving some numbers about D.C.'s high vaccination rates and mentioning her home state of Arizona not having a mask mandate or a requirement for vaccine passports, the controversial host eventually got to her point: "I think at this point, following the science is important, but I guess that having this low level of deaths and this low level of — Look, I think this is stupid, I don't want to wear a mask anymore."
McCain went on to say that she will continue to wear a mask — but only because the show's network, ABC, requires it — and then dove headfirst into more statements about masks. "I had always been really trepidatious about what the future held because I felt like I had been, if not lied to — if that's too extreme for all of you — just been given wrong information that was just amended and amended throughout this entire pandemic," McCain explained. "America is mentally, emotionally, and spiritually sick as well as having the virus of COVID."
Meghan's on-air rant got her fellow co-hosts talking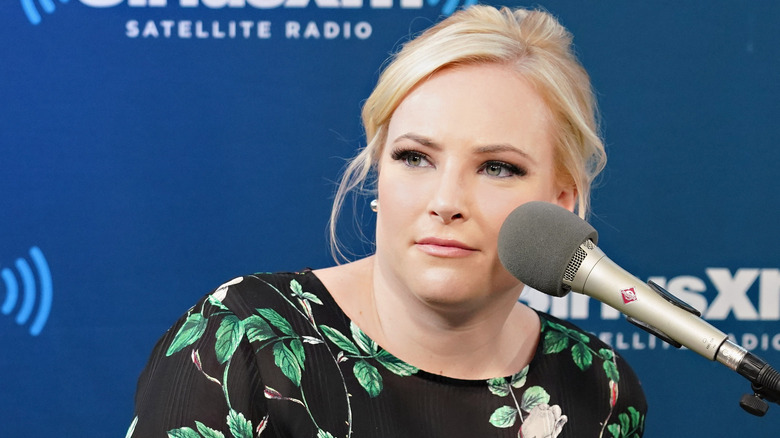 After mentioning the possibility of kids not going back to school in person, Megan McCain continued her opinions, telling her co-hosts, "There are citizens of this country who aren't going to do this, they won't stand for this, and I do think what you will end up seeing is a completely divided America where people who don't want to live under these type of restrictions are willing to take the risks no matter the judgment of people on this panel and people in politics, they're willing to take that type of risk and live in a state that is freer."
Following McCain's long-winded spiel about masks, Sunny Hostin issued her own words to her fellow co-host, opening about the loss of her in-laws due to COVID-19. "Our family was hit in such a way that we are still in deep grief," she shared (via Decider). "I have to say that I am really disappointed at the rhetoric of: 'I don't want to get vaccinated because I want my personal freedom. I don't want to wear a mask because of my personal freedom.' Well, what about my family's freedom not to have someone else get sick of this and die?"
"You don't have the freedom to kill your fellow American," Hostin added. "You don't have that freedom."
Meghan's comments about masks had Twitter fuming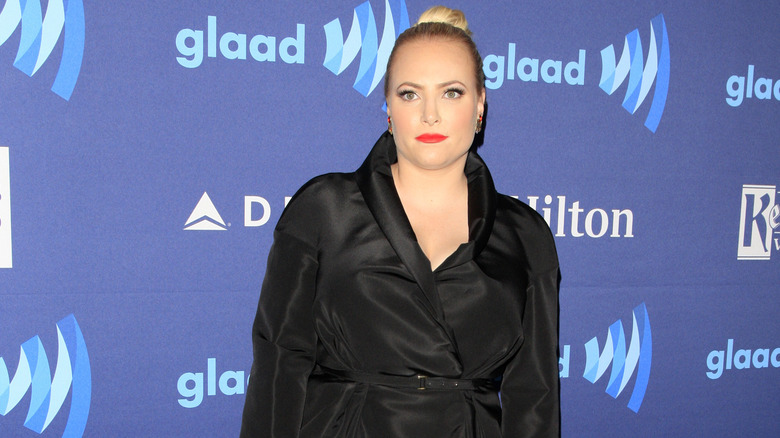 Of course, Meghan McCain's comments about vaccinated people wearing masks had many social media users seeing red, with one Twitter user writing, "Meghan just goes on and on about her 'freedoms' when it comes to mask wearing. Hope you and your husband don't get sick and take it home to infect your baby, but you guys stand strong for your freedom to get infected and not wear a mask." Another Twitter user adding, "@MeghanMcCain scientists change their opinion as new information emerges, it constantly evolves. That is the principle foundation of science. It's not misinformation we've been given and certainly not lies. Do better."
Social media users also called out McCain for promoting a book called "Charade: The Covid Lies That Crushed A Nation" by David Marcus (via ABC News), which sparked outrage all across Twitter. "Meghan wants to recommend a book about lies about Covid? Is this SNL? She says she has books that are 'heavier' than the other co-hosts? [clown face] [vomit face]," one person tweeted, while another wrote, "I'm doing a happy dance tomorrow for Meghan's last day, and now she can go to Fox with her ridiculous book pick."
Source: Read Full Article