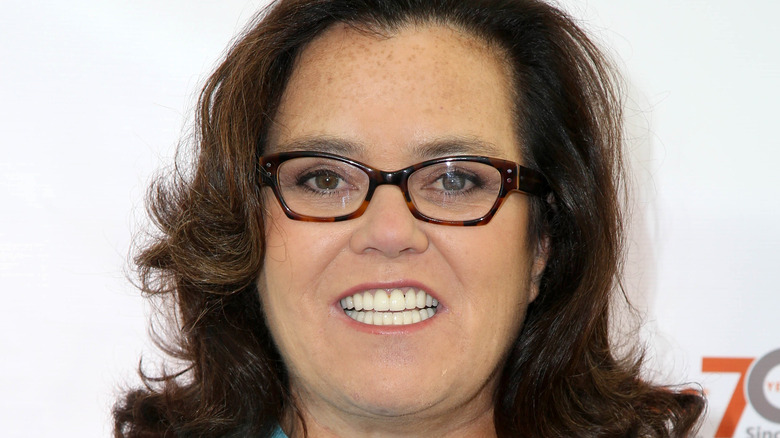 Rosie O'Donnell is no stranger to the daytime talk show game. The actress and comedian previously hosted her own popular talk show from 1996 until 2002 (via IMDb). The show offered up some big moments and A-list guests during its run, and of course, O'Donnell often made her viewers laugh out loud. Recently, O'Donnell revived her iconic talk show for a charity event, and revealed to Variety that she hasn't forgotten how to do the job, or how much effort it took.
"I know how to do that job. I remembered how long I did it and I remember leaving because my child was going into the first grade," O'Donnell admitted. "Well, he's now 24 years old and in the Marines. My whole world is different now but my instinct for doing that is still fresh as ever. I was happy it was still there. I thought it would be because that's not necessarily about interviewing people as much as it's just about being open-hearted and taking what comes out at you and dealing with whatever it is."
The star later added that she doesn't know if she'll ever return to daytime television. However, the former host is sympathetic toward Ellen DeGeneres and the drama surrounding her popular talk show. O'Donnell recently opened up about DeGeneres' situation and shared her opinion on what she should do next.
Rosie thinks Ellen needs some time to herself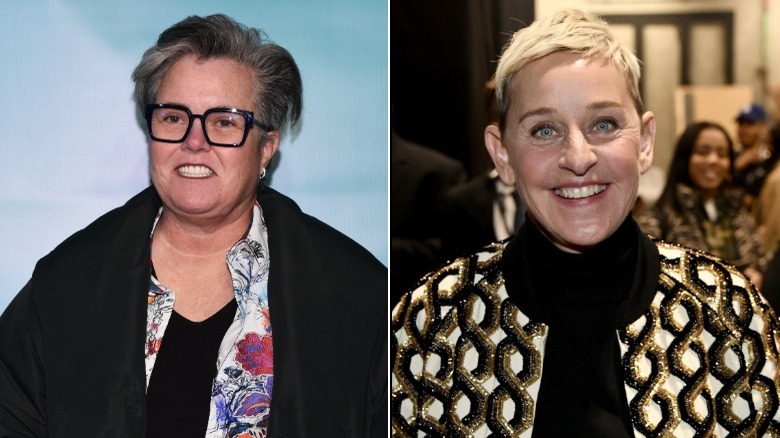 According to People Magazine, Rosie O'Donnell recently weighed in on Ellen DeGeneres' talk show status, and the host's decision to end The Ellen DeGeneres Show following claims that she treated her staff and guests poorly (via Entertainment Weekly). 
O'Donnell revealed that she understands the strain that can be put upon a talk show host day in and day out. "I have an understanding of the cycle of show business, and kind of what happens in people's careers, and when enough is enough," the "A League Of Their Own" star stated. "Oftentimes people don't know that. I think I have a good balance of both in my life, of the importance of both. And it's hard to maintain. It's hard to do, especially when you're doing a show like that."
When asked if DeGeneres' "Be Kind To One Another" slogan was her downfall, O'Donnell admitted that it was like a combination of issues that led DeGeneres to hang up her hat. "It was a lot of things," O'Donnell began, "and it was complicated, and I'm glad that she's, you know, going to be finished and she can get some time to herself."
O'Donnell also revealed that taking some time may be a good thing for DeGeneres after all the hard work she's put in. "It's a huge kind of strange thing to be on a show like that, and have all that attention on you," she explained. "And she had it for like 19 years. So, you know, it's a tough thing."
Source: Read Full Article