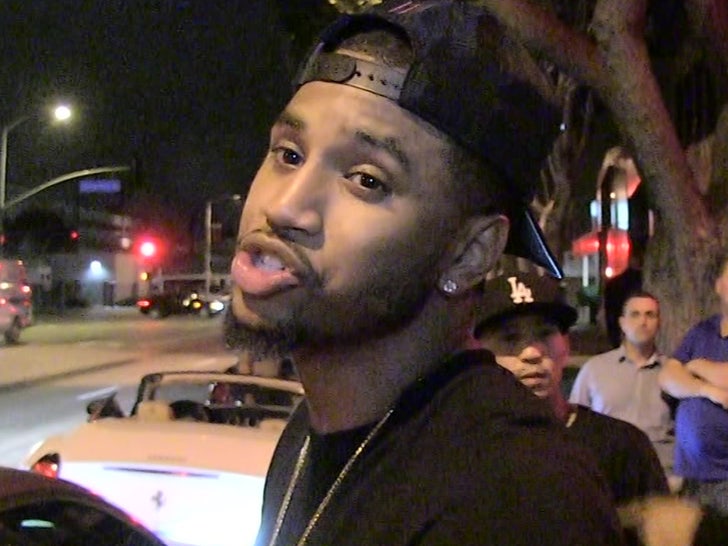 Trey Songz is now off the hook for his alleged bowling alley beatdown last year — because we've learned the most serious charges have been dropped.
Songz pled guilty Tuesday to a single disorderly conduct violation in connection with the incident … while prosecutors agreed to dismiss the 10 original charges against him, which included assault and aggravated harassment.
As part of the plea deal, Trey now has to complete 12 anger management classes by August, and sources close to the case tell us he's already gotten a head start on them.
As we reported, Trey was accused in October of punching a woman repeatedly in the face in a NY bowling alley bathroom, with the woman claiming he also dragged her by her hair.
Another man also claimed the singer punched him in the eye during the incident. Songz turned himself in to police a few weeks later.
Trey's attorney, Mitchell Schuster, tells TMZ, "We appreciate the New York law enforcement and the District Attorney's office for their comprehensive investigation and careful consideration of all evidence, which ultimately confirmed what we had known all along and resulted in the District Attorney's office choosing not to pursue any of the original charges against our client."
He continues, "With each and every one of the 10 original charges now dismissed by operation of law, Trey looks forward to putting this matter behind him."
Source: Read Full Article