The Pioneer Woman made a tasty vegetable dish. Ree Drummond whipped up her version of sushi rolls. Her son-in-law joined in on the fun and helped her whip up this delicious dish. Here's how to make Drummond's grilled vegetable hand rolls.
Ree Drummond's grilled vegetable hand rolls
Drummond says hand rolls are a little easier to make than sushi rolls (sushi rolls happen to be her favorite restaurant meal). She starts by preheating the grill. She drizzles olive oil, soy sauce, and pepper over a mixture of asparagus, mini peppers, and shiitake mushrooms. Then, Drummond says she "babysits" them while they cook.
Once the vegetables are done, Drummond slices them and places them on a plate. She's now ready to build the hand roll.
Building the vegetable hand roll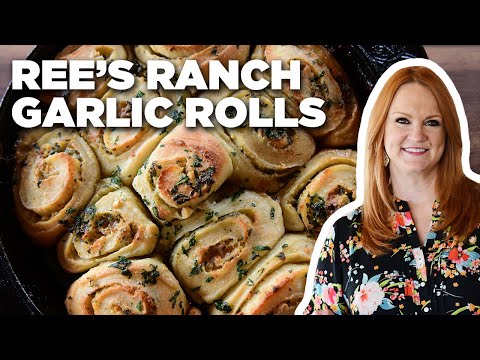 Drummond invited her son-in-law, Mauricio Scott, to help her build the vegetable hand rolls. This episode of The Pioneer Woman focused on making meals that celebrated Mauricio and Alex's wedding last year, so Drummond wanted him to participate in making one of the dishes.
Drummond holds a roll in her hand and places a few heaping tablespoons of rice inside. She instructs home cooks to work on a diagonal and place the rice at the end of the piece of seaweed. Next, she fills the roll with vegetables. Drummond advises not filling the roll too much. She says it's best to just add "a little bit of everything."
Drummond adds red cabbage, shredded carrots, a slice of avocado, and thinly sliced cucumber. Then she folds the roll and uses a piece of rice as the "glue" to hold the wrap together. For the finishing touch, Drummond drizzles sriracha aioli sauce and sesame seed on top. You can find the complete ingredients list and directions on the Food Network website.
Ree Drummond's grilled veggie burritos
If you're looking for additional vegetable recipes to add to your menu, you'll want to try Drummond's grilled veggie burritos. (While you're at it, check out some of Drummond's best vegetable dishes.) She's a big fan of grilled vegetables, so she often includes them in her recipes. Olive oil is her favorite oil to drizzle on top. It helps with the cooking process and adds subtle flavor.
"I love grilled veggies," says Drummond on The Pioneer Woman website. "I love burritos. Ergo, I love grilled veggie burritos. You'll love them, too! They're perfect if you happen to have made a pot of beans the day before (either black or brown!) and the possibilities for fillings are deliciously endless."
Drummond starts by heating olive oil in a saucepan (she uses medium heat). Then, she adds rice to the olive oil and stirs the mixture for two minutes. Once the mixture has been stirred, Drummond adds chicken broth, lime juice, and lime zest. Next, cover the rice and cook it for about 20 to 25 minutes. Drummond advises cooking the rice until all the liquid is gone. You can find the complete ingredients list and directions on The Pioneer Woman website in the link above.
RELATED: 'The Pioneer Woman' Ree Drummond Gives a Shout-Out to Trey Wilson
Follow Sheiresa Ngo on Twitter.
Source: Read Full Article