Kevin Hart is known as the pint-sized comedian, that delivers big laughs. But what many people don't realize is that he's also a big deal in the fitness world.
A healthy body is something Hart takes seriously, and he's not afraid to share his efforts with the world. Recently, he's made some big changes to the way he treats his body.
To find out how Hart keeps himself in tip-top shape, and what his new diet looks like, keep reading.
Kevin Hart goes vegan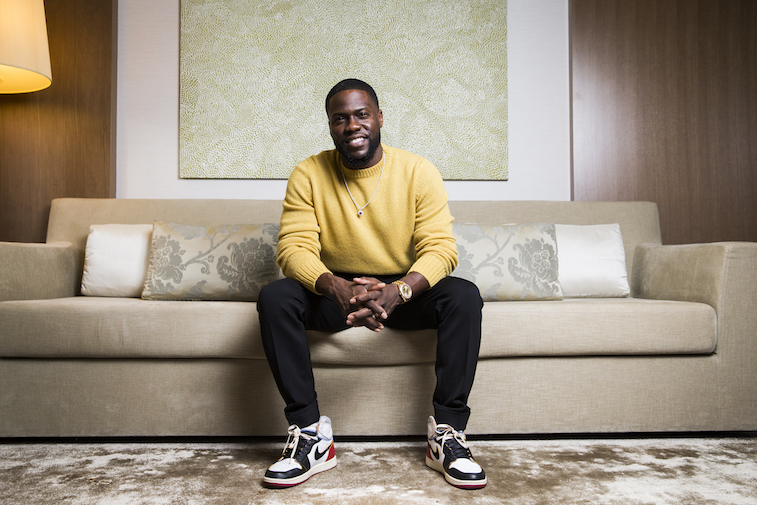 Hart recently announced on Instagram that he's going to adopt a vegan diet. "I'm going to start eating better," Hart said. "I already eat good, but now I'm going to get on this plant-based food kick."
He also stated that with regards to his diet, he wanted to "take it up a notch." Although he didn't say if this was something he'd been doing from now on, or if it was a temporary diet, Hart did say that he planned to follow the vegan path "for a while."
The comedian has been embracing his new diet, by eating tasty meat substitutes. Shortly after his announcement that he was going vegan, hart posted another Instagram story, where he showed off a Carl's Jr. Beyond Star Beyond Burger — a meatless burger made by the company Beyond Meat and sold at Carl's Jr. restaurants.
Hart captioned the post "This plant-based movement is real."
Kevin Hart sells his own vitamins
https://www.instagram.com/p/BzQz-4Xl0fp/
Browse through the rest of Hart's Instagram feed and it will quickly become obvious that exercise and healthy living is important to the comedian. He's posted a large number of photos of himself at the gym, and often encourages his fans to try vitamin supplements from his company Vita Hustle.
Hart says on the company website that he started the brand because wanted "to bring a quality nutrition line that he developed to fuel him."
His Instagram features beautiful photographs of the vitamin bottles and encourages his fans to purchase the items.
Exercise plays a big role in Kevin Hart's life
https://www.instagram.com/p/BzLsrknl6ne/
Exercise is a big deal in Hart's life, and his exercise routine has been featured in several men's magazines. It's described as a "serious routine" that includes the bench press, use of dumbbells, push-ups, and more.
Once when Hart was asked if he had a workout routine, he snapped back by stating that the question was like asking a pig if his tail is curling.
But Hart confessed that exercise wasn't always something that was important to him. According to Healthy Celeb:
"Growing up, he was genetically athletic. He took that for granted. A few years ago Kevin realized that he is letting go of himself and he is working in a business where that is not excusable. People pay to see him perform and he would not be much of a performer with sub-par fitness."
In his 30's, Hart worked hard to get his fitness back on track, and his efforts paid off. Once his body began to change, he started to get more career opportunities.
When asked about his workout routine by the LA Times, Hart responded, "When I started working out 41/2 years ago, I realized that the more exercise you do, the more rewards you get."
The hard work has paid off for Hart. Although he's often seen as a small man, because of his height, his physique is nothing to laugh at. Hart has developed some serious muscle throughout his entire body — which he often shows off on Instagram. Check out his feed for more inspiration.
Source: Read Full Article