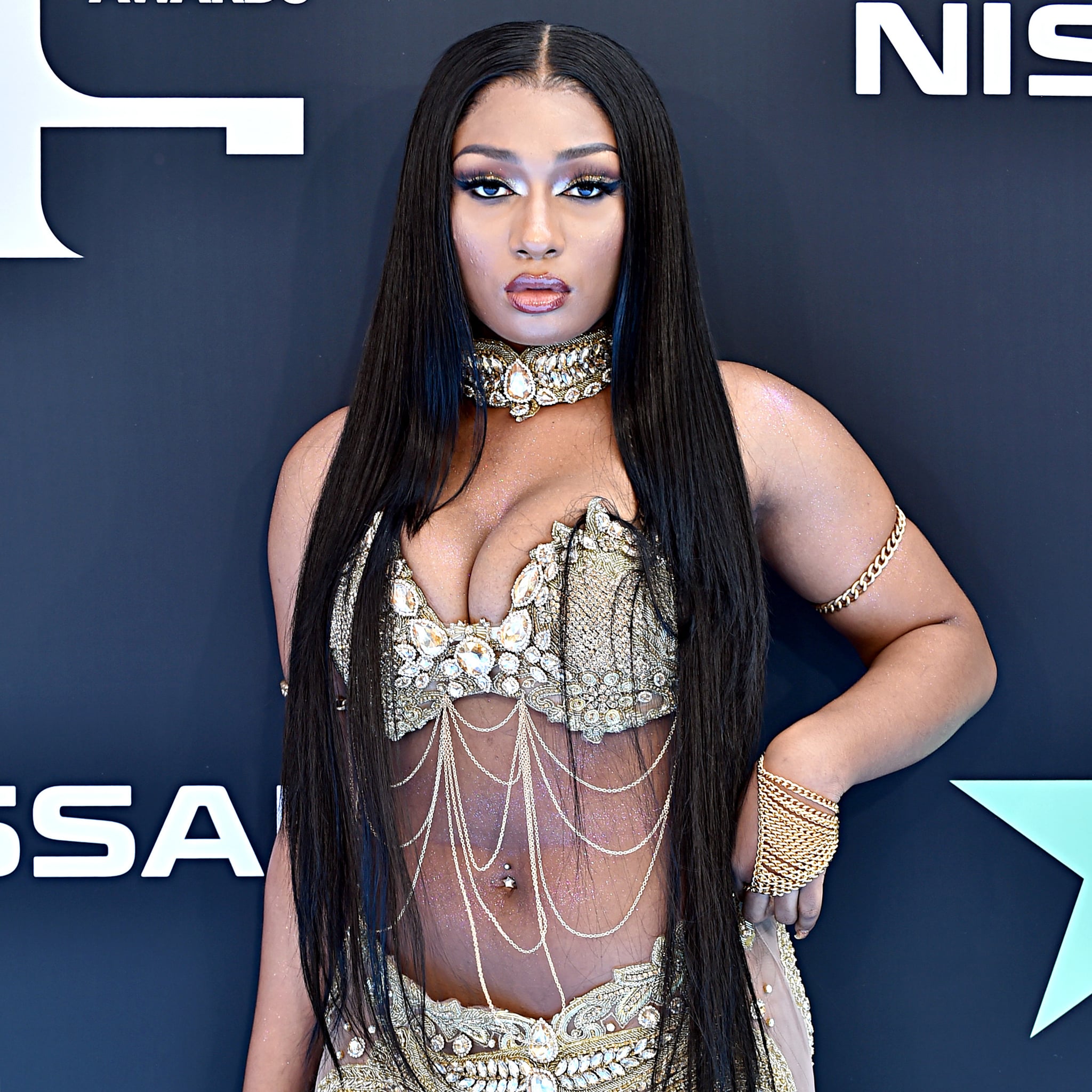 Whether in social media captions, internet memes, or at the next brunch table over, you've likely been hearing a lot of people talking about having a "Hot Girl Summer." Like most big pop-culture trends, the term is being adopted in conversation and on Twitter feeds worldwide; even major brands have been getting in on the zeitgeist, and I have personally seen it hit my inbox in the subject lines of roughly 8,972 PR pitches (or so it feels). Like it or not, Hot Girl Summer has officially gone mainstream. And because I would hate for anyone to start throwing the phrase around without knowing where it originated, here's a super quick reminder.
Megan Thee Stallion (aka Thee Stallion aka Hot Girl Meg) is a badass 24-year-old rapper from Houston who, along with spitting absolute fire on any mic she comes in contact with, coined the term Hot Girl Summer. Megan has blown up recently thanks to her sex- and body-positive lyrics, bold fashion sense, and "IDGAF" attitude; her first full-length album Fever was released in May and is full of bangers about being a "hot girl," getting that money, and leaving these boys on read. One of those hits, "Cash Sh*t," opens with the line, "Real hot girl sh*t." And the rest is pretty much hot girl history.
In a recent red carpet interview, Megan explained the ethos behind a Hot Girl Summer. "It's about women and men being unapologetically them, just having a good-ass time, hyping up their friends, doing you," she told The Root at the BET Awards in June. "Not giving a damn about what anybody gotta say. You definitely have to be a person who can be the life of the party and just a bad b*tch."
Sounds easy enough, right? But I'd actually like to add one more criterion for having a Hot Girl Summer, if I may: You should definitely be listening to Megan Thee Stallion's music. Learn every word to "Cash Sh*t." Hit the treadmill to "Realer." Blast "Best You Ever Had" while you get ready for your Tinder date. Twerk on the beach to "Freak Nasty!" I mean, giving a few coins to the woman who single-handedly created a global self-confidence campaign is the least we can do, you know?
Now please, go forth, spread the gospel of Megan Thee Stallion, and have a great Hot Girl Summer. And Megan, if you're reading this: Trademark this sh*t and secure the bag!
Source: Read Full Article