Time to check in on Justin Timberlake and Jessica Biel because apparently they're keeping the passion🔥alive🔥 in their marriage. And by that I mean Justin has taken to posting thirsty comments on Jessica's Instagram for the world to see. Basically, what we have here is this post from Jessica dressed in her '80s best for an appearance on The Tonight Show Starring Jimmy Fallon:
https://www.instagram.com/p/B38XP5JhRdT/
Which was apparently a big turn on for Justin, 'cause he wrote "Uh…bring this outfit home and…" in the comments.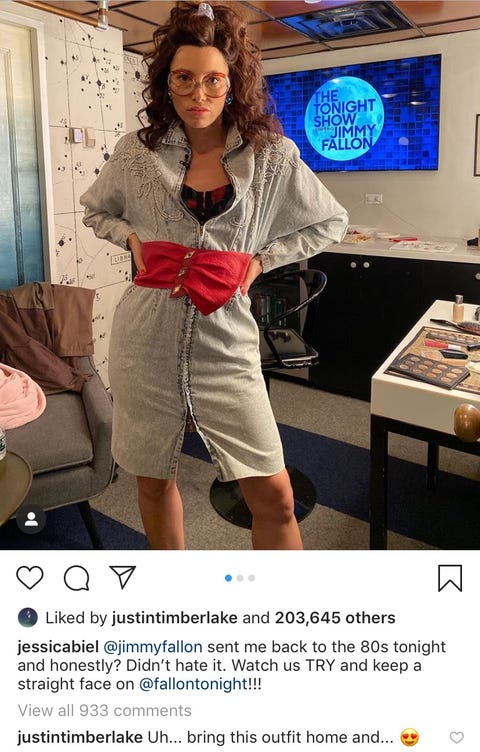 Like, okay!
BTW, while on The Tonight Show Jessica was confronted with an old clip of herself in 1999 saying she isn't a fan of *NSYNC. "To be honest, I don't really listen," she said. "I mean, I know of them, of course. And I've heard of them, and I've heard the music. But I don't think I own any of their CDs. I'm not a huge fan. But, cool, I guess."
[email protected] reacts to a 1999 clip where she admits she's not an *NSYNC fan. More with @JessicaBiel on #FallonTonight! pic.twitter.com/sLsyEYqUs8
Truly LOL. Also Jessica straight admitted she still doesn't know any *NSYNC songs, and couldn't remember any lyrics when she was asked to sing one during a game of Truth or Dare with her friends. "My dare was I had to sing an *NSYNC song… and I literally couldn't," she said. "I only know three words, 'Bye, bye, bye.' Which I guess is just one word three times. But I wasn't allowed to sing that! I had to sing something else. Justin coached me through the chorus, the verse, I was looking at the words, it was humiliating!"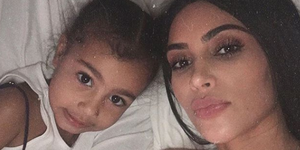 Source: Read Full Article