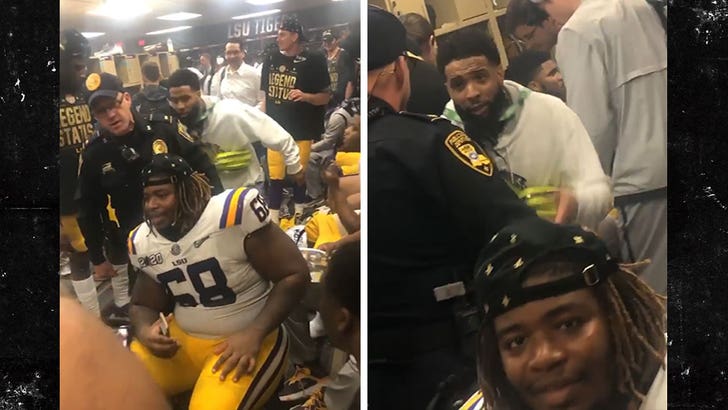 More trouble for Odell Beckham … a warrant for his arrest has been issued by a judge after the NFL star slapped a security officer in the ass during the LSU locker room celebration.
"We can confirm a warrant has been issued on a charge of simple battery," a spokesperson for the New Orleans Police Dept. tells TMZ Sports.
Footage of the incident went viral … Beckham was celebrating with the LSU football team after they won the National Championship at the Superdome on Monday night when the incident went down.
A security officer appeared to policing players over cigar smoking in the locker room when Odell reached back and slapped the guy HARD right on his ass.
If convicted, Beckham faces up to 6 months in jail and a $1,000 fine.
Story developing
Source: Read Full Article