Nickelodeon was the epitome of childhood and adolescent entertainment, especially for millennials and zoomers. "The First Kids' Network" was responsible for classics including "All That," "Kenan & Kel," "The Amanda Show," and later "Drake & Josh," "Zoey 101," and "iCarly," just to name a few. Nick launched the careers of numerous young actors and gave us countless classic cartoons, from "Rugrats" to "Spongebob Squarepants." What kid didn't dream of being the victim of a good pie-ing and green-goo sliming on "Slime Time Live"? But despite its prominence in our childhood nostalgia, the kids' network hasn't always kept a slime-free slate, so to speak.
While Nickelodeon had the reputation for being edgier than other kids' networks like the Disney Channel (pushing boundaries with series like "The Ren & Stimpy Show" and "Rocko's Modern Life") there were still times when the network and its staff crossed the line a little too far and landed in controversy. We'll take a closer look at some of Nickelodeon's biggest scandals ever.
What's the deal with Nickelodeon and feet?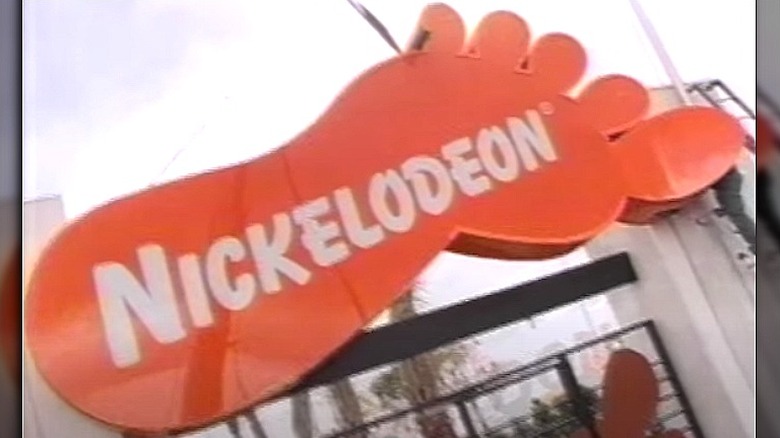 Producer and writer Dan Schneider was involved with some of the most popular Nickelodeon live-action shows throughout the 90s and up until 2018. He produced "All That" and "Kenan & Kel" and created some of Nick's biggest hits, including "The Amanda Show," "Zoey 101," "Drake & Josh," "iCarly," "Victorious," and "Sam & Cat."
However, at the height of the #MeToo movement, rumors started to swirl about the showrunner. Users on the internet started to make note of his alleged obsession with feet. The Nickelodeon logo was once a foot and some have connected this with Schneider's possible foot fetish. Feet have been a recurrent theme on many of his Nick shows (fans have compiled these instances on Twitter), including a scene where Ariana Grande puts her own toe in her mouth, and Miranda Cosgrove gets her toe stuck in the faucet while in the bathtub. The official Twitter account of the series "Sam and Cat" also tweeted an odd request in 2013 for kid-fans to "write on the bottom of [their] foot" and share the pictures under a hashtag, guaranteeing they would retweet "until [their] fingers are sore."
The New York Times directly asked about the foot fetish accusations and Schneider claimed "the comedy" was "totally innocent." The publication described his explanation as: "Kids find feet goofy and funny," and said he dismissed the claims made on social media as "ridiculous." 
Dan Schneider takes his feet and walks away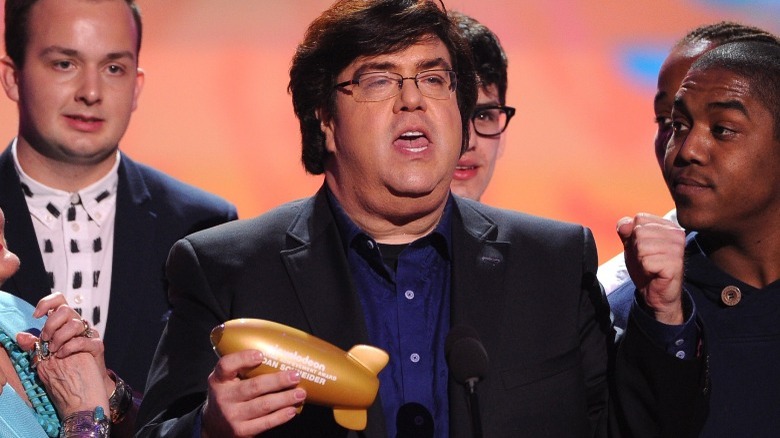 Following the foot fetish controversy, as well as workplace misconduct allegations, ViacomCBS (the parent company of Nickelodeon) officially investigated Dan Schneider, who has often been referred to as "Nickelodeon's biggest hitmaker." According to The New York Times, "The review found no evidence of sexual misconduct by Schneider … but it did find he could be verbally abusive to people he worked with." A few co-workers additionally told the outlet that "they felt uncomfortable when he frequently asked an employee from the costume department for shoulder and neck massages, or texted child actors outside of work hours."
Schneider avoided talking directly about the investigation, but chalked his leadership style up to his "high standards." He also said, "I couldn't, and I wouldn't have the long-term friendships and continued loyalty from so many reputable people if I'd mistreated my actors of any age, especially minors." 
Still, Schneider left the network shortly after the 2018 investigation. The joint statement issued by Schneider and Nick indicated the decision was mutual, and Schneider later told The New York Times that his departure was because he "took a break to take care of a lot of stuff that [he'd] let go by the wayside." At the time of his network exit, however, Deadline Co-Editor-in-Chief Nellie Andreeva reported that in addition to swirling misconduct allegations, Schneider had long been at odds with Nick executives over creative issues. It wasn't all bad for Schneider though, as Page Six claimed he got a "7 million dollar payout to leave." 
An animator's inappropriate behavior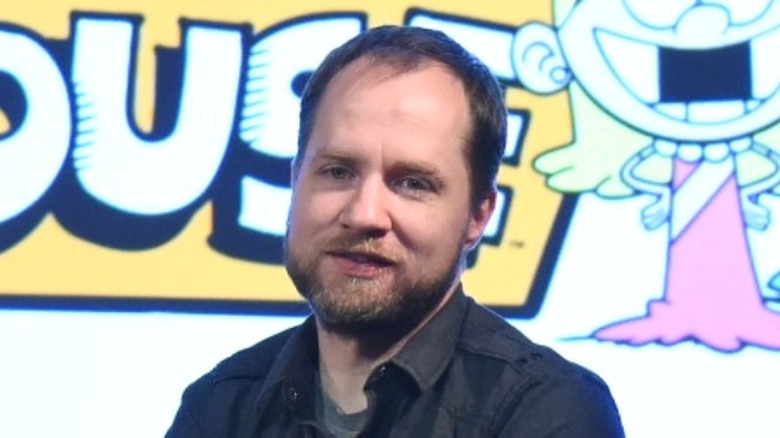 Early in his career, animator Chris Savino worked on several '90s Nickelodeon classics, including "The Ren & Stimpy Show," "Rocko's Modern Life," and "Angry Beavers." After working years in animation in a variety of different studios, he created the Nickelodeon animated series "The Loud House" in 2016, which quickly became the most watched kids' cartoon on TV.
In 2017, at the height of the success of the series, Cartoon Brew reported that Savino was "accused by a dozen women employees at Nickelodeon of inappropriate behavior and harassment." An investigation ensued, revealing his behavior had been inappropriate for at least a decade. A professional animator, who remained anonymous, wrote a letter to Cartoon Brew detailing Savino's behavior towards her, which included offering her a job if she did "inappropriate things with him." The animator further explained that she turned down a job at Nickelodeon because of his presence. The incident revealed the ongoing difficulties of being a woman in the male-dominated world of animation.
Savino responded to his accusers in a since-deleted Facebook post (via Deadline), saying that he was "deeply sorry and ashamed." He also acknowledged how "the impact of [his] actions and communications created an unacceptable environment." He was fired from Nickelodeon and suspended from The Animation Guild for one year. "The Loud House" continued production without Savino and still enjoys success including a 6th season and a Netflix movie.
The creator of Ren & Stimpy allegedly preyed on young fans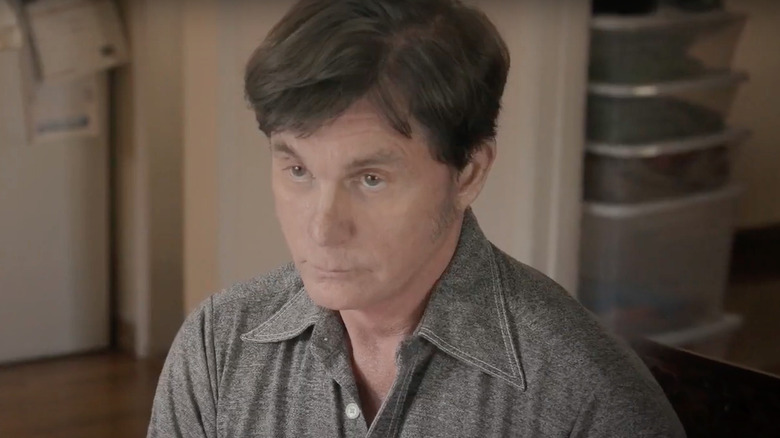 John Kricfalusi, the man behind the Nickelodeon cult classic cartoon, "The Ren & Stimpy Show," is now linked to serious accusations of predatory behavior. He allegedly took advantage of two "Ren & Stimpy" fans in the '90s who were aspiring animators. Speaking with BuzzFeed News in 2018, the alleged victims, Robyn Byrd and Katie Rice, recalled their unsettling interactions with Kricfalusi when they were only teenagers.
Byrd says she reached out to Kricfalusi in 1994 when she was 13 years old. Kricfalusi, who was 39 at the time, began communicating with her and eventually began a sexual relationship with her when she was 16. Byrd says she was then coaxed into a long relationship under the guise of a mentorship. Associates of both Byrd and Kricfalusi also claimed to BuzzFeed that he routinely took lewd photos of Byrd and shared them with others without her consent for knowledge. "He ruined a good bit of my childhood and my early adulthood, gave me PTSD, and forced me to change careers," Byrd told the outlet. 
Rice claims she suffered sexual harassment from Kricfalusi for years. Like Byrd, she stared communicated with Kricfalusi in writing as a teen, before becoming his collaborator. Although they never had physical sexual contact, Rice claims Kricfalusi repeatedly attempted to cross that line with her. "I became a better artist by working for him … I'm not grateful for it. I wish I hadn't. I wish I were a worse artist now and I didn't have all this bullsh*t to deal with." 
Kricfalusi was no longer at Nickelodeon during the timeframe of Rice and Byrd's accusations, but when the BuzzFeed story broke, Nickelodeon still declined comment on it to both BuzzFeed and many other outlets. 
If you or someone you know may be the victim of child abuse, please contact the Childhelp National Child Abuse Hotline at 1-800-4-A-Child (1-800-422-4453) or contact their live chat services.
Nickelodeon's tepid response to the John Kricfalusi scandal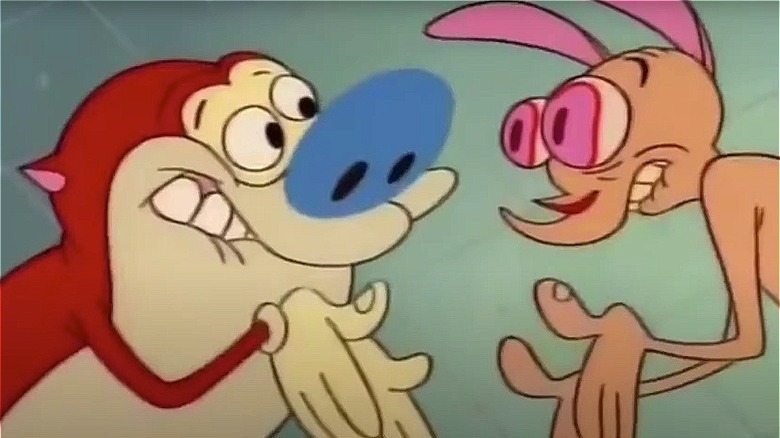 The Los Angeles Times reported that Nickelodeon fired John Kricfalusi from "Ren & Stimpy" in 1992 due to slow production. Kricfalusi later told HuffPost that wasn't true, and that the network simply halted payments to him. Whatever the case, his tainted legacy remained tied to Nickelodeon. It all worsened in 2018 with Bryd and Rice's explosive allegations. As of this writing, the network's sole response, has been to let BuzzFeed know that it removed Kricfalusi's portrait from its studio.
Kricfalusi's lawyer, however, responded to the allegations in the BuzzFeed article in a statement that read, in part: "For a brief time, 25 years ago, he had a 16-year-old girlfriend." The attorney claimed Kricfalusi had "struggled" with undiagnosed mental illness excessive alcohol use throughout the '90s and further stated, "Since that time he has worked feverishly on his mental health issues, and has been successful in stabilizing his life over the last decade."
Kricfalusi responded directly to Byrd's allegations in the 2020 documentary "Happy Happy Joy Joy: The Ren & Stimpy Story," saying the BuzzFeed piece made him feel "shame and guilt" and like "the lowest creature on Earth." In addition to apologizing, he said that if given the opportunity to talk to Byrd, he would "admit to what [he] shouldn't have done that [he] did do," and tell her that he was not aware that she felt the way she did during their relationship. Perhaps most shockingly, he also claimed that he "always had what, ultimately from [his] point of view, were her best interests at heart."
If you or someone you know may be the victim of child abuse, please contact the Childhelp National Child Abuse Hotline at 1-800-4-A-Child (1-800-422-4453) or contact their live chat services.
The Nickelodeon dialogue coach controversy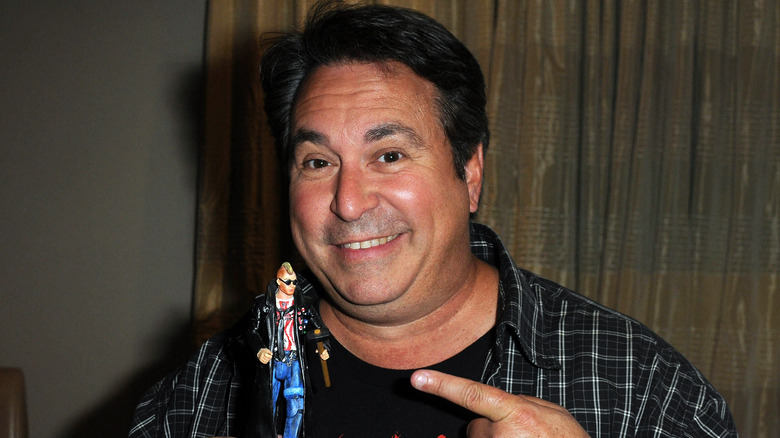 Actor Brian Peck, known for his role in "The Return of the Living Dead," worked on several Nickelodeon shows in the late '90s and early 2000s, including making appearances in sketches and working as the dialogue coach on the set of "All That" and "The Amanda Show." He was also apparently a vital part of the "All That" boot camp with Dan Schneider. According to the Daily Mail, he was convicted of "a lewd act against a child and oral copulation of a person under 16" in 2004 and is now a registered sex offender.
The underage victim, who was reportedly a Nickelodeon star at the time, was only named as John Doe in the case "for fear of it having a negative affect on his career." Nickelodeon has never made an official statement in response to the controversy, and when the Daily Mail asked Peck directly if "he was sorry to the actor he abused" he responded, "I don't have any comment on it, I really don't." 
Shockingly, Peck returned to work on a kids' show after serving 16 months in jail (not at Nickelodeon but his post-conviction credits do include "The Suite Life of Zack and Cody" on the Disney channel). 
If you or anyone you know has been a victim of sexual assault, help is available. Visit the Rape, Abuse & Incest National Network website or contact RAINN's National Helpline at 1-800-656-HOPE (4673).
A teen pregnancy left Nickelodeon in a tough position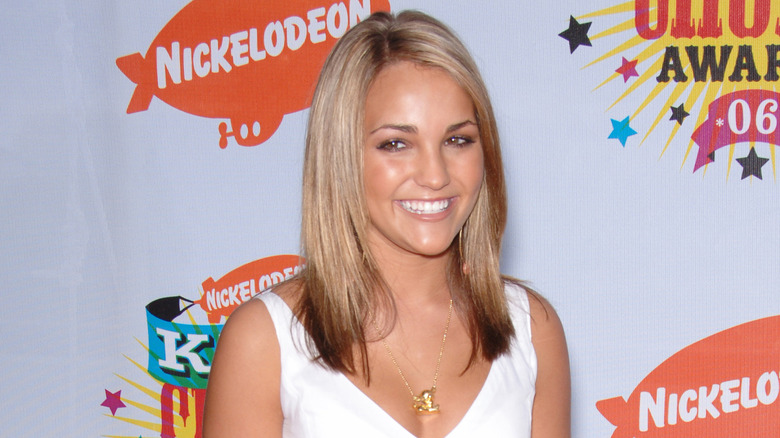 At a young age, Jamie Lynn Spears sought to separate herself from her pop icon sister, Britney Spears, by pursuing acting. She began her Nickelodeon career on "All That" at age 11, and a couple years later became the star of Dan Schneider's hit series, "Zoey 101."
When Spears became pregnant at 16, many considered it a scandal for Nickelodeon, though Nickelodeon was supportive in an official statement (via TMZ): "We respect Jamie Lynn's decision to take responsibility in this sensitive and personal situation. We know this is a very difficult time for her and her family, and our primary concern right now is for Jamie Lynn's well being." However, "Zoey 101" was cancelled shortly thereafter, and many fans blamed the star's pregnancy.
Spears set the record straight in 2020 in an interview with Nylon, claiming her contract had already ended by the time she realized she was pregnant. She explained, "Some of the episodes had not aired yet. I think that there was a conversation with Nickelodeon, rightfully so, of, 'Do we air these episodes?' But the show had already wrapped and there was never a negotiation to go into any more seasons."
As of 2020, there was talk of a "Zoey 101" reboot. Though some fans have wondered whether or not the Britney Spears conservatorship drama would lead to its dissolution, cast member Chris Massey told TMZ that the reboot was still in the works as of July 2021.
Sam & Cat was cancelled after star's selfies leaked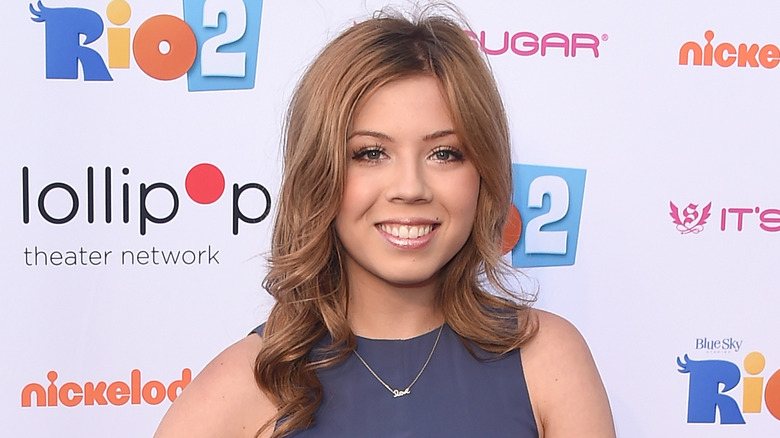 Jennette McCurdy played Sam Puckett on Nickelodeon's "iCarly" and later on the spin-off "Sam & Cat" alongside Ariana Grande. In March 2014, lingerie selfies of the actress were leaked online. To some, the leaked photos were scandalous, as is often the case when a child star does something that reveals they are actually an adult (McCurdy was 21 years old at the time).
The next month, McCurdy skipped the Kids' Choice Awards, spurning speculation that the photos caused a rift between her and Nickelodeon. She explained her absence on Twitter (via The Washington Post), denying the photos played a role, but rather, that she "was put in an uncomfortable, compromising, unfair situation" by Nickelodeon, and that she "chose to not go because sticking up for what is right and what is fair is what [her] mom taught [her] is ALWAYS the most important thing."
Nickelodeon didn't respond, but the drama rolled on from there, including an alleged salary feud between Grande and McCurdy (which Grande denied). "Sam & Cat" ended up axed after just one season. Grande was effusive about the whole situation, but McCurdy had … thoughts, posting on Reddit (via The Hollywood Reporter) that she "left Nickelodeon" in order "to move forward with [her] life." She further explained: "To remove myself from the role model battle, the falsified standard set by the bubblegum industry, is — in my eyes — to remove myself from the counterintuitive battle of attempting to be something perfect while being glaringly aware of my imperfections."
Jason Biggs' big backlash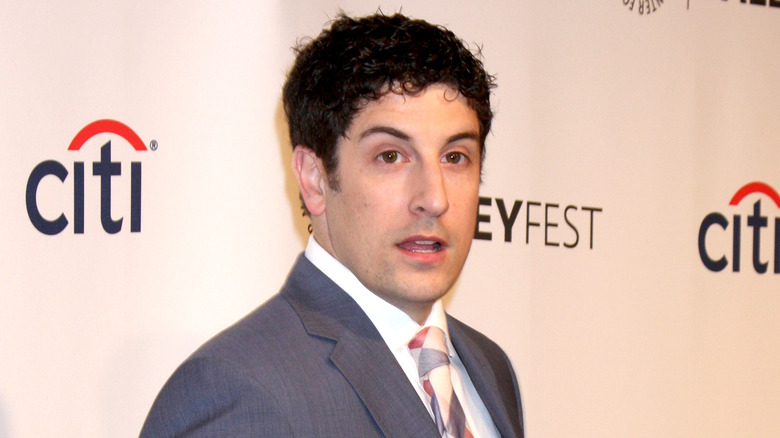 In 2012, Nickelodeon decided to reboot "The Teenage Mutant Ninja Turtles" in an animated series, casting Jason Biggs as the voice of Leonardo. Biggs, however, is known for his at-times controversial comedy and tweeted a string of lewd tweets right after Nickelodeon had encouraged "Ninja Turtle" fans to follow the actor.
Nickelodeon promptly issued an apology (via The Hollywood Reporter): "Nickelodeon does not support or condone the use of graphic or vulgar language on any of our platforms … It was our mistake to link from our 'Teenage Mutant Ninja Turtles' twitter feed to Jason's personal twitter account, and we quickly corrected our error. We also insisted Jason use better judgment and discretion in public communications while affiliated with our brand."
Nickelodeon quietly replace Biggs with actor Seth Green for Season 4 of the series in 2014, making no public comment about the reason for his ouster. In a 2018 appearance on Dax Shepard's "Armchair Expert" podcast, however, Biggs admitted the tweets resulted in Nickelodeon firing him. He said that despite warnings from the network, he "doubled down" and continued with more vulgar tweets, resulting in the network continuing to receive backlash for employing him. The "American Pie" star explained he was struggling with addiction at the time, and that the whole episode "traumatized" him and served as a "huge wake-up call."  
Angelique Bates' experience on the All That set was far from funny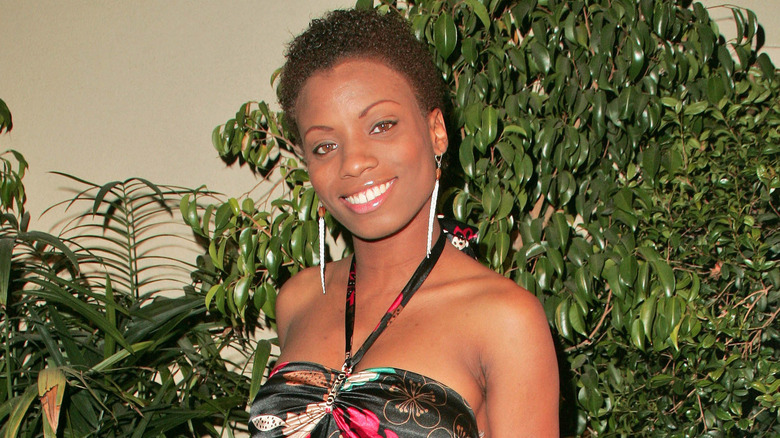 Angelique Bates was one of the original cast members of Nickelodeon's sketch comedy show for kids, "All That." In 2016, she spoke to The Shade Room and opened up about her experience on set, discussing how she was abused in front of producers who did nothing to help. Without naming her abuser, Bates explained, "I was only 12 years old and that's when my nightmare began. I was physically, mentally, emotionally abused in front of the producers and cast members and sometimes they could even hear me yelling, but nothing was done to help me." The following year, she tweeted more allegations of physical abuse she endured, of which she said the network "knew." 
The details of Bates' allegations remain unclear, though The Shade Room suggested that Bates experienced abuse "at the hands of her mother" before the publication released an exclusive statement from her mother, D. Bates, noting that she, "doesn't come out saying she was the one who actually abused Angelique." The statement from D. Bates seemingly placed blame on Nickelodeon and "All That" producers, claiming, "The viewers were unwittingly and unknowingly my witnesses and Angelique's witnesses to Nickelodeon's and the Producers of All That's own 'unlawful' punishment/ psychological abuse of Angelique, a minor, which appears to have been retaliation on the part of Nickelodeon and the Producers of All That for a conversation in which I was involved with the California Child Labor Department."
According to Angelique Bates, Child Protective Services did show up in 1996, but she said the adults on set "pressured" her to "stay silent." Her mother claimed, "Nickelodeon and the Producers of 'All That' only contacted CPS after the Police became involved," adding that it was merely "an attempt to cover their own butts."
In a video for Inner Warrior, Bates explained that she "was pretty much released from [her] contract" at age 15 and claims she was then rejected from the entertainment industry due to her past. "When I was a child star dealing with aspects of the child abuse," she said, "It pretty much affected the workplace which later affected my adulthood because I was blackballed."
Nickelodeon has never come forward with an official response to the accusations.
If you or someone you know may be the victim of child abuse, please contact the Childhelp National Child Abuse Hotline at 1-800-4-A-Child (1-800-422-4453) or contact their live chat services.
Caitlin Sanchez's lengthy legal battle with Nickelodeon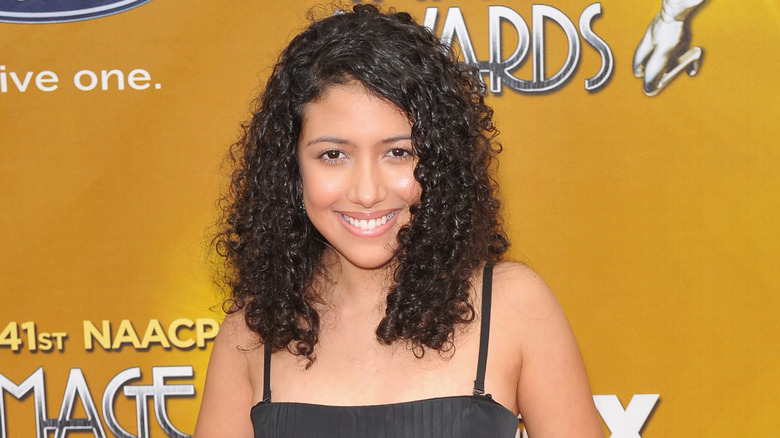 Caitlin Sanchez was one of the three actors who have portrayed the voice of Dora in the long-running Nick Jr. series, "Dora the Explorer." After voicing the character for two years, Nickelodeon fired her when she was 14 years old because she had "reached puberty and her voice changed" (per The Hollywood Reporter).
Shortly after she was let go from the role, Sanchez filed a $10 million lawsuit against the Nickelodeon, MTV Networks and their parent company, Viacom, claiming Nickelodeon made promises that weren't kept and that her rushed contract was "never submitted to court for approval" as it should be when dealing with minors. Nickelodeon issued a statement saying "the claims being made [were] baseless," and that Sanchez's "contract was extensively negotiated through her agent and in compliance with her union." The network also claimed that it "[offered Sanchez] a contract for other work with us." 
According to The Hollywood Reporter, Sanchez's attorney also "threatened to expose humiliating secrets about Nickelodeon" if it failed to settle the lawsuit appropriately. The issues were "settled on confidential terms" at the time but two years later, Sanchez and her family attempted to revoke the apparent settlement, which included a $500,000 payment and future royalties on merchandise, due to alleged lawyer "fraud." 
Unfortunately for Sanchez, the court denied the appeal. 
Amanda Bynes' tough transition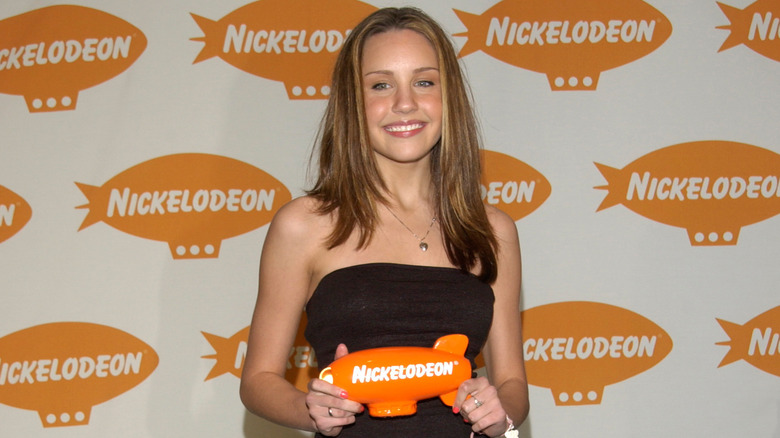 Child stars don't always have the easiest time transitioning to adult life in the spotlight and Nickelodeon stars are no exception. Several Nick stars have been involved with scandals after their time with the network ended, including Amanda Bynes, the actress who once had the starring role in her own Nickelodeon sketch comedy show, "The Amanda Show."
In 2010, Bynes abruptly announced on Twitter that she was retiring from acting. In 2012, Bynes made headlines concerning a series of driving-related legal issues, including DUIs and a couple of hit-and-runs. Then, in 2013, she was "held at a hospital for mental evaluation after setting a small fire" in an L.A. neighborhood, according to The Hollywood Reporter. She also received a lot of negative attention for her Twitter account during this time.
After disappearing from the public eye for several years, Bynes sat down with Paper in 2018 and explained that her behavior during those years was from drug use. "The mixture of marijuana and whatever other drugs and sometimes drinking really messed up my brain," she said, adding, "It really made me a completely different person. I actually am a nice person. I would never feel, say or do any of the things that I did and said to the people I hurt on Twitter." 
As of April 2021, Bynes's lawyer told People that she "was doing great" and that "she lives by the beach, attends school and is enjoying meditation and Soul Cycle classes." 
Emma Roberts' rocky relationship led to an arrest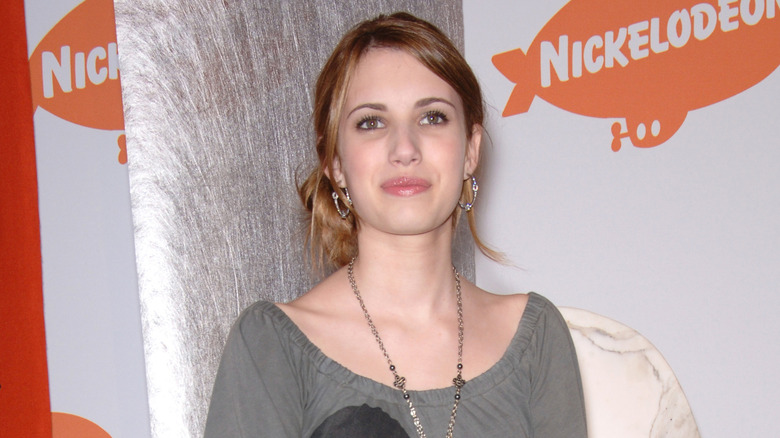 Though Emma Roberts was born into a famous family (Eric Roberts is her father and Julia Roberts is her aunt), she rose to fame in her own right in 2004 as a teen playing Addie Singer on Nickelodeon's "Unfabulous."
Roberts was able to quickly shed her Nickelodeon teen-star image with films like "Adult World," where she met her then-boyfriend Evan Peters on set. But their relationship hit some trouble in 2013 when she was arrested in Montreal for domestic violence after she allegedly hit Peters. TMZ reported that "someone called police to report a fight in Evan and Emma's hotel room" and "when cops arrived … they observed Evan with a bloody nose." Though Roberts was arrested, Peters chose not to press charges.
Their relationship survived the fiasco and they even got engaged that same year. After years of an on-again off-again relationship, they did eventually break up for good in 2019.
If you or someone you know is dealing with domestic abuse, you can call the National Domestic Violence Hotline at 1−800−799−7233. You can also find more information, resources, and support at their website.
Another former Nickelodeon star arrested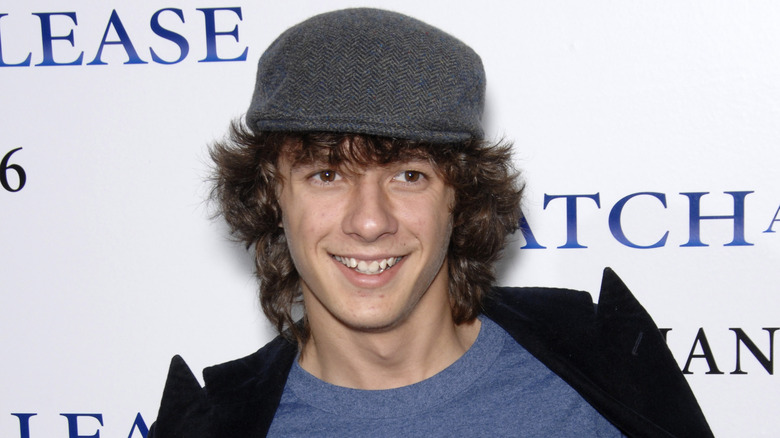 In "Zoey 101," Nickelodeon's series about tweens and teens at a boarding school in California, Matthew Underwood portrayed Logan Reese, a bratty classmate of the main character, Zoey, played by Jamie Lynn Spears.
Underwood managed to mostly stay out of the limelight as a teen, but in 2012, the former Nickelodeon star made headlines after he was arrested on misdemeanor charges of "suspicion of cannabis and paraphernalia possession and contributing to the delinquency of a minor" in Florida (via E!). According to the report, Underwood, who was 22 at the time, was found in the bedroom of his home with a 17-year-old girl after police entered with a "narcotics search warrant." The officers found he possessed marijuana, and claimed that the girl admitted that Underwood "[gave] her marijuana" hence the "contributing to the delinquency of a minor" charge.
Underwood, however, later disputed that claim by police, telling TC Palm that the girl, who he identified as his girlfriend "definitely doesn't smoke marijuana in my home." He also asserted that the police only targeted him because he was on the cusp of opening his local hookah lounge, and his high-profile arrest would put the kibosh on the business, which he claimed encountered lots of local government opposition. A Port St. Lucie police spokesman denied the assertion. 
But it's not all bad headlines for the former TeenNick star. In 2017, he garnered attention after he heroically saved a baby from a car crash.
Drake Bell's dismal conviction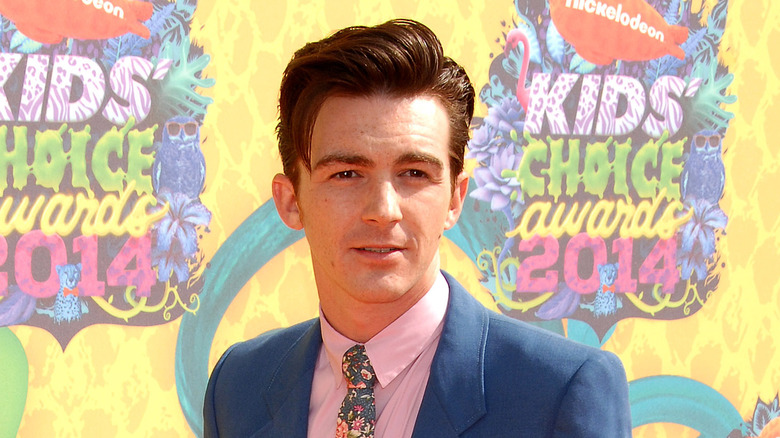 "Drake & Josh" was another one of Dan Schneider's Nickelodeon sitcom hits, starring Drake Bell and Josh Peck in the titular roles, playing two stepbrothers with polar opposite personalities. The Nickelodeon alum, Bell, first ran into trouble in 2015 with a DUI charge. 
Then in 2021, a real scandal hit the star when he was accused of predatory behavior towards a minor. A 19-year-old woman (who remained anonymous in the trial) accused him of "'grooming' her since she was 12" and "sending her graphic photos and engaging in sexual misconduct in two separate incidents" when she was still underage, NBC News reported. Bell pleaded guilty to "felony attempted child endangerment and a misdemeanor charge of disseminating matter harmful to juveniles" but denied the more serious charges, including the victim's claim that "Bell had forced her to perform sexual acts" (via The New York Times). He received a sentence of two years probation, was ordered to "have no contact with the victim," and to complete "200 hours of community service."
In the trial, held over Zoom, Bell stated, in part, "Today I accept this plea because my conduct was wrong. I'm sorry that the victim was harmed in any way — that was obviously not my intention." Bell's Nickelodeon co-star and on-screen brother, Josh Peck, when asked about his reaction to Bell's sentence, told Variety, "It's upsetting, and it's an unfortunate situation. It's disappointing."
If you or someone you know may be the victim of child abuse, please contact the Childhelp National Child Abuse Hotline at 1-800-4-A-Child (1-800-422-4453) or contact their live chat services. If you or anyone you know has been a victim of sexual assault, help is available. Visit the Rape, Abuse & Incest National Network website or contact RAINN's National Helpline at 1-800-656-HOPE (4673).
The Last Airbender casting controversy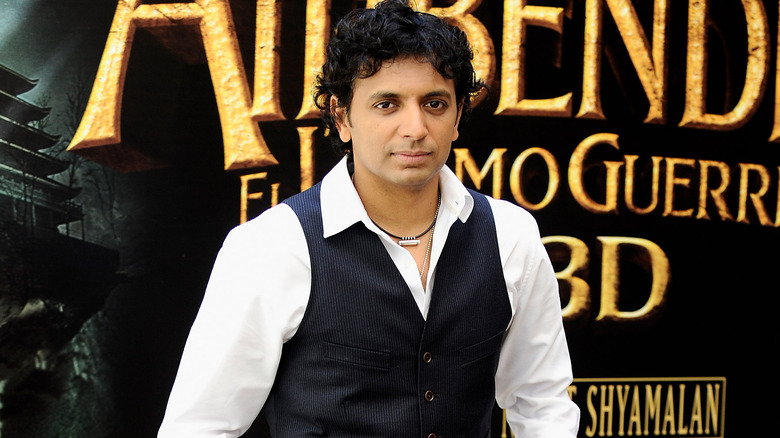 When Nickelodeon's hit animated show, "Avatar: The Last Airbender" was adapted into a live-action film in 2010, produced by Nickelodeon Movies and directed by M. Night Shyamalan, many fans had a problem with the casting. The Asian-inspired characters were cast with mostly white actors, which spurned fan protests and accusations of "whitewashing" the story. 
Guy Aoki, the leader of the Media Action Network for Asian Americans, told CBC, "It speaks volumes when the initial casting decision was to cast four white leads … For them to be comfortable with that … it's embarrassing, it says a lot about their attitudes." The same outlet quoted the parent of an 8-year-old Asian child who said that the Nickelodeon and Paramount filmmakers "seem to have no clue that there's this huge fan base of young Asian-Americans who were delighted to see themselves on screen" in the original show, and who would have also enjoyed having the same experience with a film that "could have really been groundbreaking."
Though the movie is the third highest grossing Nickelodeon film ever, it was met with unfavorable reviews and has an unimpressive 5% score on Rotten Tomatoes.
Shyamalan dismissed the criticism, UGO's Jordan Hoffman, "It is the most culturally diverse tent-pole movie ever made. And I'm proud of it." The creators of yet another "Airbender" adaptation, this time for Netflix, seemed to disagree, telling IndieWire in 2018, "We can't wait to realize Aang's world as cinematically as we always imagined it to be, and with a culturally appropriate, non-whitewashed cast." 
Did this Nickelodeon classic go too far?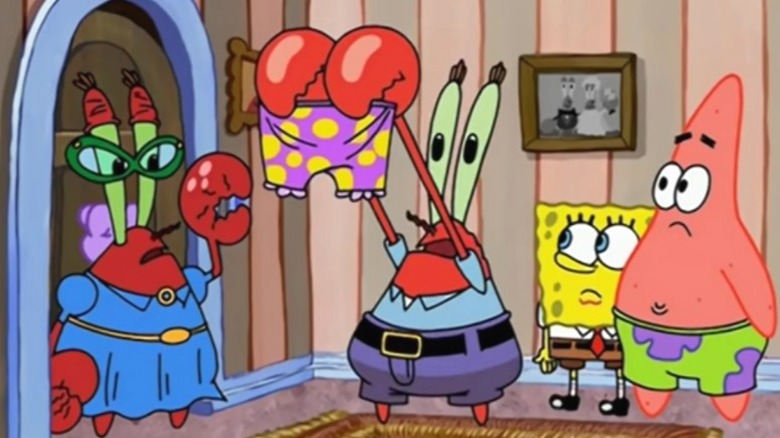 Who doesn't know the answer to: "Who lives in a pineapple under the sea?" SpongeBob SquarePants has become one the biggest pop culture icons to ever come out of Nickelodeon. His lasting legacy is partly due to the fact that the humor of the series appeals to a wide range of ages. But there were times when its humor was accused of crossing into too-adult territory.
In 2018, the 2003 "Spongebob Squarepants" episode "Mid-life Crustacean" was pulled from the rerun circulation and streaming services, according to NBC News. The episode was often used as an example of the cartoon's salacious content. In the episode, Spongebob and Patrick take Mr. Krabs on a "panty raid" that ends with Mr. Krabs accidentally going through his mother's underwear drawer. After 15 years, the episode was re-evaluated and pulled "following a standards review in which we determined some story elements were not kid-appropriate," said David Bittler, the executive vice president of communications at Nickelodeon. Another episode titled "Kwarantined Crab" was also pulled "due to sensitivities surrounding the global, real-world pandemic."
"Spongebob" isn't the only NickToon that has faced controversies. Recapping "Rocko's Modern Life" series creator Joe Murray's commentary on a special DVD collection of the series, Collider reported that the episode "Leap Frogs" had been "banned for a time because of the overt sexual tones." 
iCarly stuntwoman sued Nickelodeon for 'recklessly dropping' her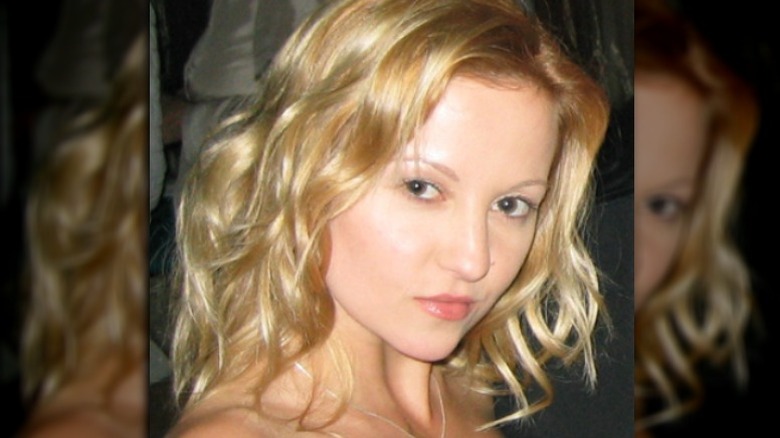 Stunt performers are known for being tough, but they aren't entirely immune to injury. In fact, physical injury is just part of the job when you're the one who has to take the actual kicks and punches. However, stunt performer injuries are most definitely not supposed to happen because of human error. 
That's exactly what a stunt professional named Katina Waters claimed in 2014, when things got a little serious on the set of the otherwise silly sitcom "iCarly." According to TMZ, Waters "claim[ed] the production ruined her career by recklessly dropping her from high above the ground … causing gruesome injuries." She sued both series creator Dan Schneider's production company and Nickelodeon for unspecified damages regarding her "pain, suffering and loss of earnings." 
It's unclear whether or not she won the lawsuit, but thankfully, Waters' injuries didn't seem to have actually "ruined her career." According to IMDb, Waters continued to work pretty steadily after "iCarly," most notably on "American Horror Story" and the Netflix hit "Bird Box." 
Legends of the Hidden Temple was actually as scary as it looked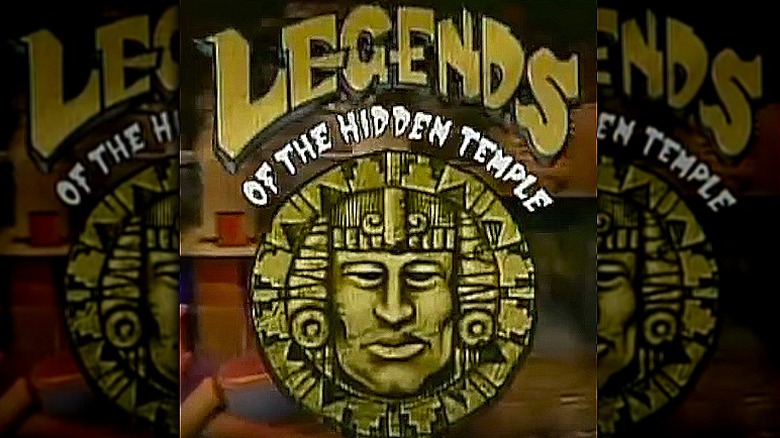 It may have been your childhood dream to be a contestant on the Nickelodeon show "Legends of the Hidden Temple," but count your blessings if you never got the opportunity. Apparently, the show was actually a pretty horrifying experience that has left at least one contestant scarred for life. 
A former contestant, Keeli, told SBNation in 2013 that her experience on the show was traumatizing. She claimed the Temple Guards (the masked men hiding within the course) was the worst part, saying, "Nothing is scarier and I will stand by that statement until the day I die." The experience had a lasting impact. She further explained while she couldn't directly link her fears in adulthood to the show, at age 31, she still couldn't "go to haunted houses" and was "deathly afraid of things popping out of closets and doors."
It has also been revealed that the challenges were nearly-impossible on purpose. Kirk Fogg, the host of the game show, in an interview with Great Big Story revealed, "The producers were only allowed to give out eight championships a year, so there was a budget and that's the truth of that."
It doesn't appear that Nickelodeon ever addressed the controversies of the series, however, given that the 2021 reboot will have adults attempting the Temple Run, rather than kids, perhaps someone at the network was paying attention. 
Nick Jr. series pulled after plagiarism accusations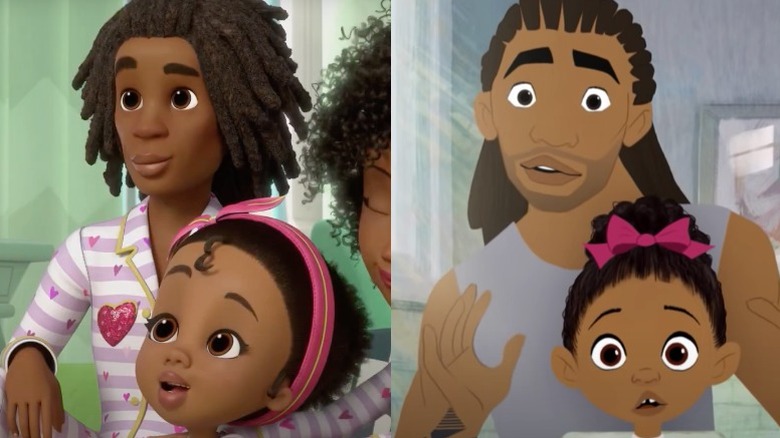 When Nickelodeon's preschool network, Nick Jr., released a trailer for its animated series, "Made by Maddie," the internet wasn't impressed. In fact, many people got pretty upset. The reason for their anger: the series looked a whole lot like the 2019 Oscar-winning short film, "Hair Love." Visually, the characters in "Made by Maddie" looked almost identical to the characters in "Hair Love," even the pet cat.
Many disappointed fans of the Matthew A. Cherry short film took to Twitter to express their disappointment in Nickelodeon's apparent plagiarism. One user wrote, "@Nickjr We don't support plagiarism. YOU DIDN'T DREAM THIS OR DRAW IT. #BlackCreatorsMatter You thought you were going to steal from #MatthewCherry right in our faces & we weren't going to say anything??! #NickJr there's nothing new abt stealing Black labor to turn a profit."
Nickelodeon was further criticized because the creator of the show, which told the story of a Black family, was white.
Amidst the criticism, Nickelodeon pulled the show and released the following statement (per The Hollywood Reporter): "In response, and out of respect to all voices in the conversation, we are removing the show from our schedule as we garner further insight into the creative journey of the show. We are grateful to Silvergate Media for all of their work. And we hold Matthew A. Cherry and the wonderful and inspiring Hair Love in the highest regard."
Source: Read Full Article