Prince William and Kate Middleton may be King and Queen one day, but Prince Harry and Meghan Markle are clearly the the royals of the people!
The latter couple's account, @sussexroyal, was first introduced to the world on April 2, 2019. Now, not even ten months later, the Instagram page boasts 11.1 MILLION followers. That's about 100,000 more than Kate and Will's Insta — @kensingtonroyal. Talk about a come-up, right?!
This must be a truly exciting time for the American Duchess, as she once had her own active online presence before committing all her time to the duties of being a royal. She's so great at blogging, in fact, eagle-eyed fans believe it's really her behind the Instagram account.
The original post appeared super official, looking like it was made at the hands of a staff member: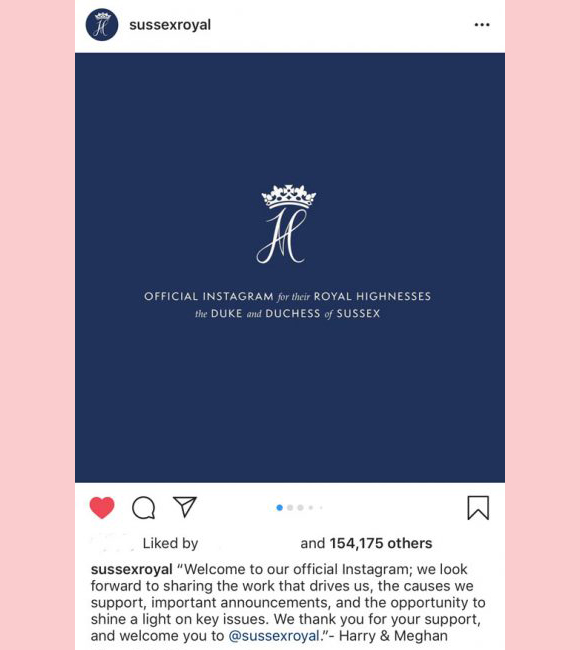 Later on, however, a different post thanked fans for donating to charities "in lieu of sending gifts for the upcoming arrival" of the Royal baby.
What's catching online detectives' attentions here is the spelling.
Whoever wrote this clearly thought to use the British spelling "organisations", but they didn't consistently stick with the zed-free versions:
"@littlevillagehq received donations from all over the world (from UAE to Hong Kong and the US), they've increased their monthly donors, had a surge in volunteer applications, and re-energized their hard working team of 200+ staff and volunteers"
The U.K. spelling of that word would be re-energised. And in a previous post, the writer does use the Americanized "organization" posting:
"The Duke of Sussex has proudly been patron of UK based organization Well Child since 2007."
And then there are some full-on American words:
"@Baby2Baby have received over 5,000 products to disperse to children in need, including cribs, books, backpacks, diapers and have received monetary donations from around the globe – from Guadalajara to Italy."
"Cribs" and "diapers" aren't something you'd normally hear from a Brit. Instead you'd get "cots" and "nappies." Minor, yes, but something an American trying to sound British might not pick up on.
And then, there was this year…
Of course, as Meghan and Harry's life has unfolded over the past year, so too has there been ever-increasing attention on their IG account. After all, who could forget this INFAMOUS post in early January (below), announcing the couple's decision to step back from their royal duties:
Yeah… after that, how were Will and Kate ever supposed to compete with that news?! The whole Instagram take-over was just a matter of time, y'all!!!
Now that The Duke and Duchess of Sussex are officially more popular than The Duke and Duchess of Cambridge (at least on Instagram), we can only wonder what they'll post next!
By the way, you can follow Meg and Har HERE, Kate and Will HERE.
Are U intrigued about this development, Perezcious readers? Which couple is your favorite? Is having a favorite lame? Should we just like each on their accord? SOUND OFF in the comments (below)!
Related Posts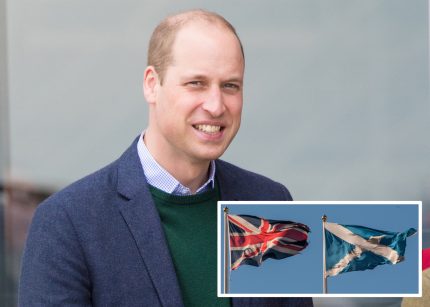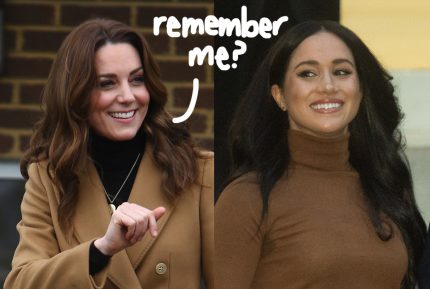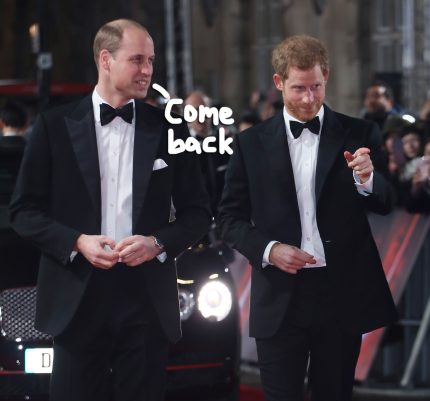 Source: Read Full Article