The 1975 frontman is pictured carrying a Louis Vuitton overnight bag and wearing a hat bearing the name of his girlfriend's 2019 album after he hung out with her dad at one of her Philly concerts.
AceShowbiz –Taylor Swift and Matty Healy's alleged new romance continues to heat up. The pair apparently had a sleepover at her place after he met her father at one of her "The Eras Tour" shows in Philadelphia.
The British musician was spotted leaving Taylor's apartment in New York City on Monday, May 15. In pictures published by Daily Mail, he was seen carrying a Louis Vuitton overnight bag as he left the pop superstar's home.
The 1975 frontman was not shy to show his affections for his girlfriend. He was also seen wearing a hat bearing the name of Taylor's 2019 album "Lover" as he walked across the street in the paparazzi snaps.
Matty went low-key in a simple black long-sleeve shirt with black jeans rolled up at the hems. He teamed his outfit with brown boots. He seemingly tried to dodge shutterbugs by leaving the apartment via a back door before heading on to another building downtown.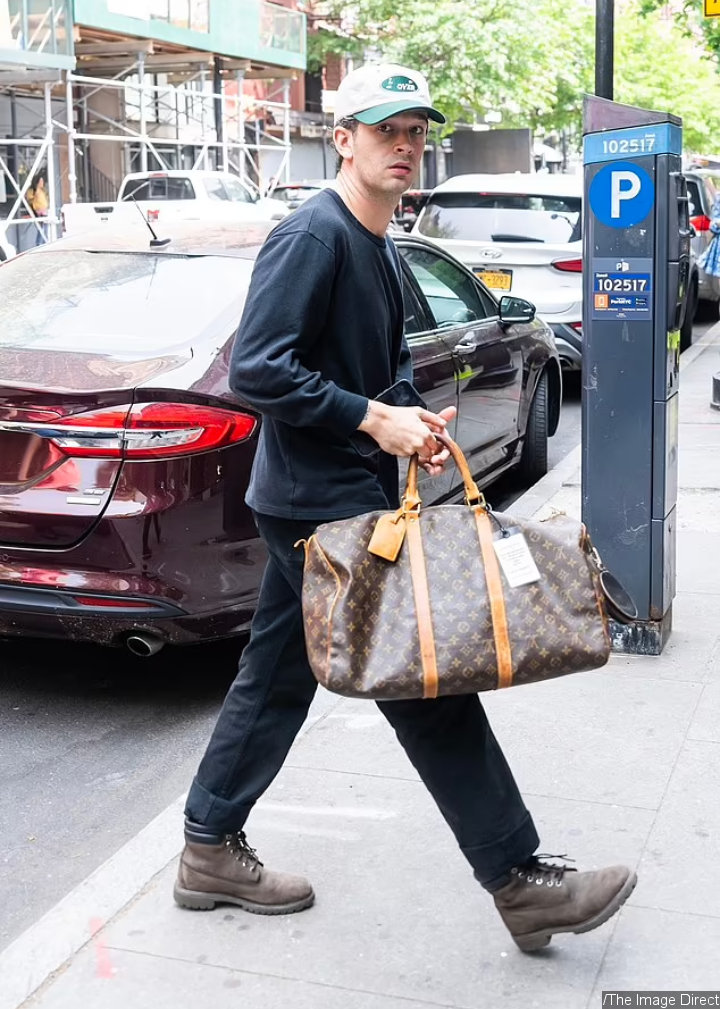 Matty Healy was spotted as he left Taylor Swift's NYC apartment.
Over the weekend, Matty continued to show his support for Taylor by attending her concerts at Lincoln Financial Field in Philadelphia. He was even spotted hanging out with his girlfriend's dad Scott Swift on her second Philly stop on Saturday.
In a video taken by a fan, Scott was seen watching his daughter perform from a box seat out in the stands where Matty stood next to him. The two can be seen enjoying the concert, jamming out together as Scott was also documenting the performance with his phone.
According to one concertgoer, Matty confirmed that he's dating Taylor when asked about rumors about their relationship. "Taylor's parents omggg," the fan wrote over a TikTok video. "Then Matty Healy [sic] he said yes when we asked if they were dating."
Prior to this, Taylor and Matty were reportedly caught "cuddling and kissing" during a date at Casa Cipriani on May 11. They were also spotted holding hands during the outing with Jack Antonoff and his fiancee Margaret Qualley.
After pictures of Taylor and Matty's date leaked online, some members of the club reportedly got the boot for violating their no-pic policy. "At least three members got kicked out for taking pictures of Taylor," a source has told Page Six. "There is a no picture policy. Their membership was revoked."
You can share this post!
Source: Read Full Article