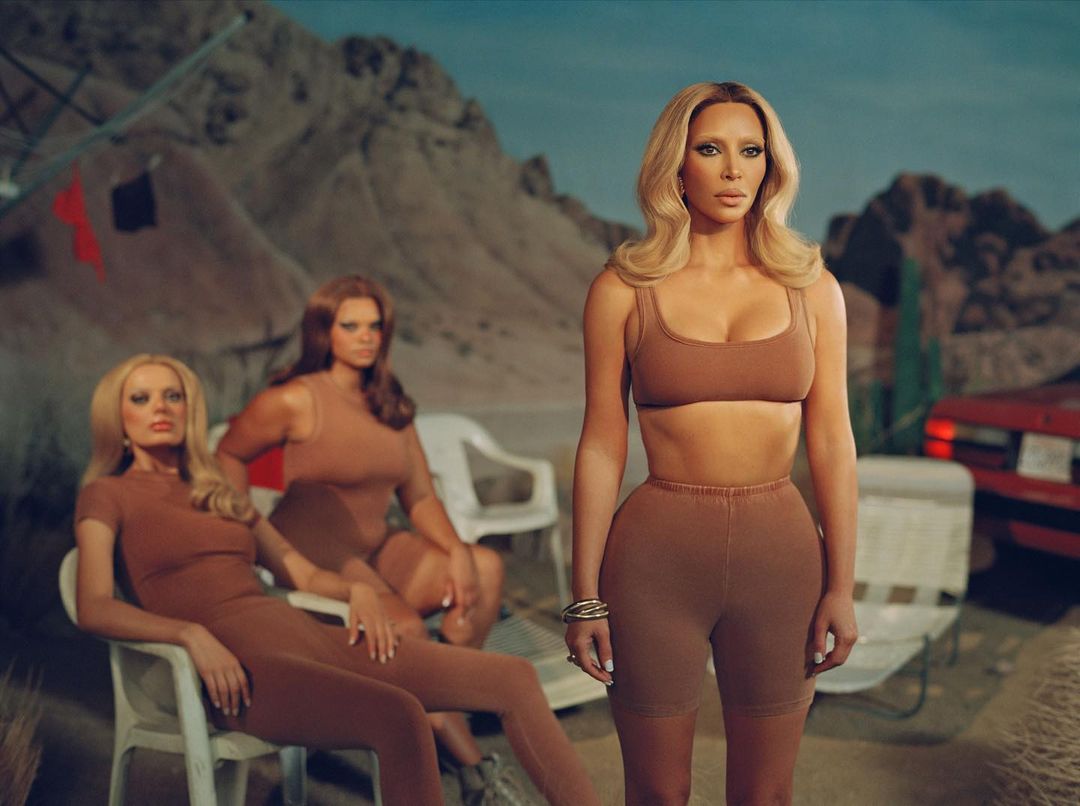 Kim Kardashian's SKIMS line is incredibly successful. It's her "billion-dollar brand," like Kylie Jenner's Kylie Cosmetics. Skims used to be "Kimono" but Kim changed the name after yet another outcry of cultural appropriation from Japanese people and Japanese-Americans. I'm glad she changed the name and now Skims is massively profitable. How successful? Kim got the contract to supply Team USA with shapewear, pajamas and loungewear for the Tokyo Olympics.
Kim Kardashian West's shapewear brand Skims will supply Team USA with undergarments, loungewear and pajamas for the Tokyo Olympics and Paralympics, the star announced Monday. The womenswear collection features sports bras, shirts, vests, cycle shorts and high-waisted briefs printed with American flags, the five Olympic rings and Team USA branding.

Announcing the collaboration on social media, the reality star and entrepreneur said the Games are close to her heart, as her former stepparent Caitlyn Jenner was a gold medal-winning decathlete. In an Instagram post, she recalled attending Olympic trials and track events as a child, when her mother Kris Jenner was still married to the former athlete.

"As I would watch the athletes compete, I would grow to understand the dedication and honor being a part of the Olympics embodied," Kardashian West wrote, adding: "Every moment I've spent admiring the strength and energy of the Olympians from the sidelines came full circle."

Kardashian said that Skims had been invited by Team USA to produce the items. The designs will be made available for sale as a limited-edition collection from mid-July, according to a press release.
[From CNN]
It's a pretty big deal when a label becomes the official Olympic sponsorship partner, and when a brand gets the contract to supply their product to Team USA. I know people hate it when Kim succeeds at anything, but seriously… good for her? It's really incredible that a shapewear line started by Kim Kardashian is now an official Olympic partner. It's not just $$$$ it's patriotism. (Some of this Team USA merch is really cute too.)
https://www.instagram.com/p/CQqwk28sBYA/
A post shared by Kim Kardashian West (@kimkardashian)
Photos courtesy of Kim's Instagram.
Source: Read Full Article