Julianne Hough and Brooks Laich are drawing the blueprints for complete sexual satisfaction!
The Dancing with the Stars alum appeared on her husband's podcast, How Men Think, this week to share all their sex secrets. Really!
She got super candid about how the couple recently enlisted a sex therapist to make sure they were meeting each other's physical needs.
After finding the professional online, the 30-year-old said she and Brooks took the therapist's sexual capability test to create "erotic blueprints" — and soon realized she and her hubby get their engines running in very different ways.
The America's Got Talent judge explained:
"When I took the test, I realized that there were certain things that gave me connection and intimacy that were different than what gave Brooks connection and intimacy. By almost learning each other's language — sort of like love languages — it was almost like a menu of how we could please each other sexually, but also intimately."
Discovering this so-called sex menu "saved" the couple's relationship, according to Hough, as they previously just "accepted" that they possibly weren't the most sexually compatible pair.
But, as the dancer explained, looking into the problem made all the difference: 
"A lot of people don't know even what they want. My curiosity has saved my life and honestly saved our relationship many times because we've been curious about like, 'Hey, something doesn't feel right. Instead of just accepting it for how it is, let's look into something.'"
Thanks to the therapist, Hough now understands she finds physical intimacy more arousing, while Laich is more of a visual guy.
The hockey player agreed, adding:
"When you put lingerie on, I am f**king fired up. I love it."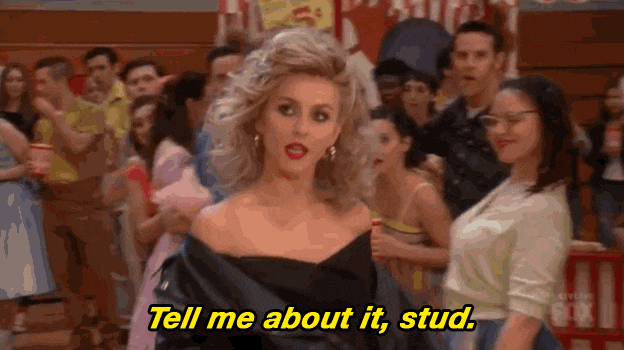 It definitely sounds like this lesson in intimacy was just what the couple, who recently celebrated two years of marriage, needed to get on the same page. 
Sadly, it didn't cure all their bedroom issues. Earlier this year, Hough revealed that her endometriosis can make having sex with her husband "really frustrating."
She explained to Women's Health:
"It can definitely cut things short. Sometimes we're in the middle and I'm just like 'AH, stop!'"
Yikes!
Thankfully, the couple has found other ways to be intimate:
"He only wants to love on me and make me feel good. There's so much intimacy without actually having sex. There are some cool things we've learned and it's literally been awesome."
We're sure that includes the occasional sexy lingerie dance!
Source: Read Full Article