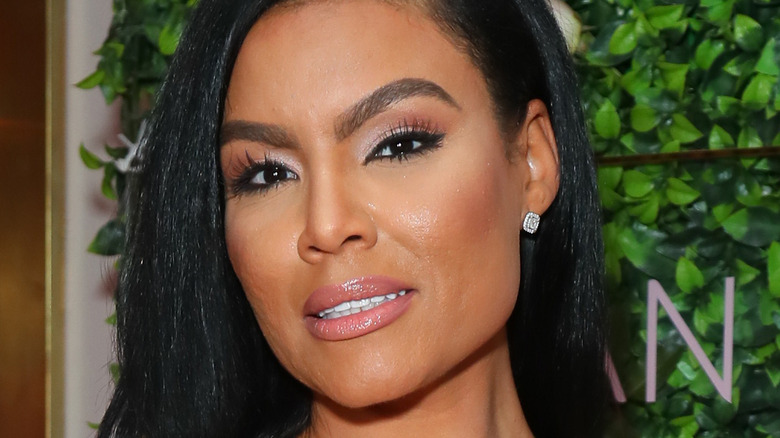 The sixth season of "The Real Housewives of Potomac" premieres Sunday, July 11, and it will feature a new housewife: Mia Thornton. With a degree in Neuromuscular Massage Therapy, Thornton is the owner of Massage Envy Spas and the founder and CEO of Amilleon London Cosmetics. She also started up Joint Chiropractic Doctor offices in North Carolina, Virginia, DC, Maryland, and New York.
She has also been married to Gordon Thornton for nine years, and the two share children Joshua, Jeremiah, and Juliana (via Bravo TV).
Her husband owned and operated McDonald's franchises between 1993 and 2012, before becoming a multi-unit franchise owner of Massage Envy in 2011. He is also the president, owner, and CEO of Giselle Executive Management DBA, through which The Joint Chiropractic franchises are ran. When speaking on his and his wife's work, he explained, "You're helping people feel better every day. I've seen what chiropractic care did for my wife — it's helped her treat her pain issues holistically and effectively. It's hard not to be passionate about owning a business that makes this big of an impact on people's lives" (via EarnTheNecklace).
Mia is happily married to her "Ol' Man"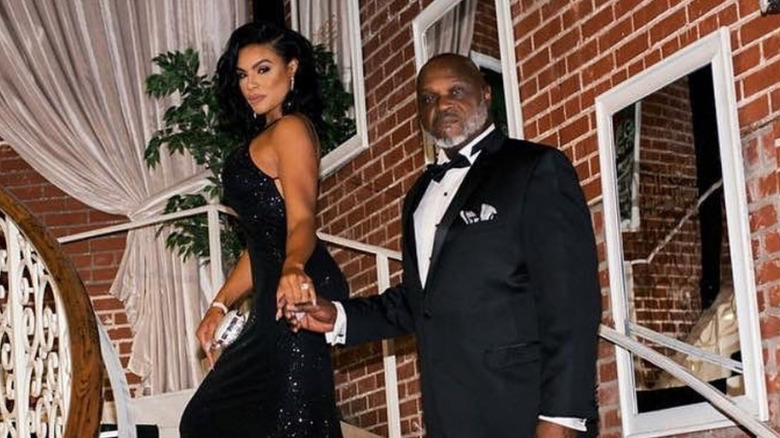 It seems Mia Thornton is new to Instagram, as her first post dates back to March 18, 2021. Already, though, she has shared several pictures that shine a spotlight on her husband, Gordon Thornton.
She wished him a happy Father's Day and a happy birthday. She captioned a photo of herself, Gordon, and their kids, writing, "'The most important thing in this world is family and love'". She shared a photo with a caption that included, "I promise to hold your hand … Forever & Always." 
She also cleared up any negative rumors that may have been swirling around about her relationship. "I'll take a moment to let all you thirsties in my DM know I am happily married to this quote 'Ol Man.' Y'all may not understand how or why but it's not your place to seek understanding," she said on social media, in regards to the fact that he is 32 years older than her (via Stars Offline). "No I didn't need to post an extra long explanation as to why we love each other on Valentines Day … Why? Because we celebrate our love everyday!"
Source: Read Full Article