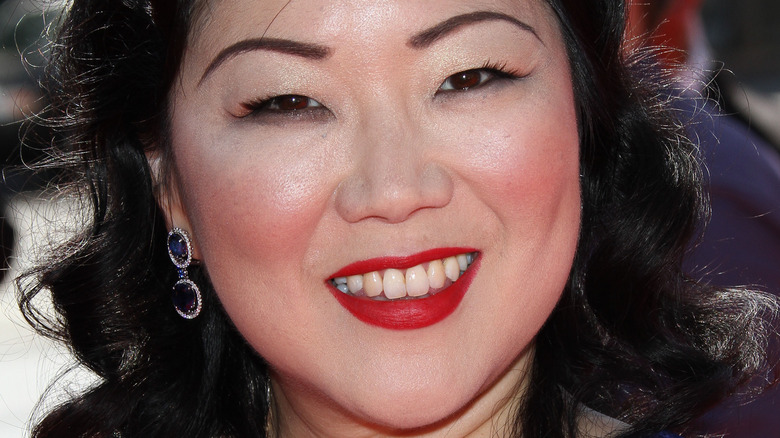 Margaret Cho wears many different hats. According to her bio on her website, Cho is not only an actor — she has appeared on TV shows from "Sex and the City," to "Drop Dead Diva," to "30 Rock" — she is, most notably perhaps, a comedian, a musician, an advocate, an entrepreneur, and an artist (via IMDb).
Although the Korean American star is best known for her cutting edge humor and dry wit, Cho has also had a rather interesting personal life. She explained to Today in 2021 that her parents owned a gay bookstore in San Francisco when she was growing up, but it seems they have struggled with their daughter's own evolving sexual identity.
"They still think it's not real," she told the outlet. "They still have a problem with it and it's very interesting, because I don't really care about that but they're scared because they think that I'm in a crisis of coming out, when I'm actually out because I came out as a lesbian, I came out as straight and then I came out as bisexual."
Margaret Cho was married to a man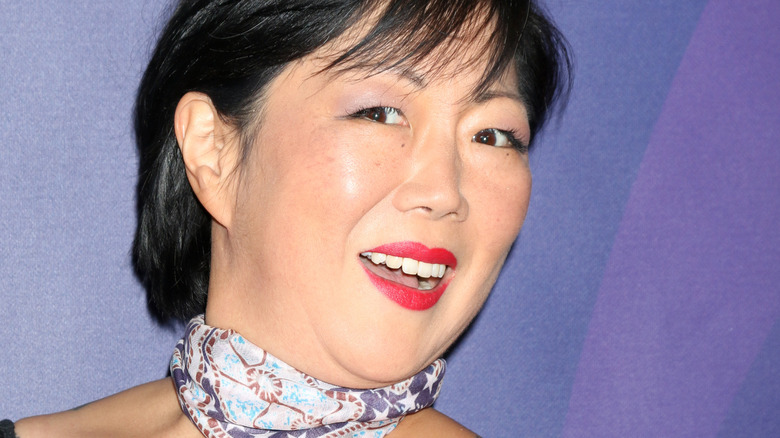 Although Cho now identifies as bisexual, she was wed to a man for more than a decade.
In 2013, the star talked about her union to actor Al Ridenour, who is best known for the movie "Forbidden Dimensions," noting, "I'm married to a man but I'm bisexual so I like both" (via HuffPost and IMDb). "We got together because … we both have this [idea], 'I just don't want to have sex with the same person my whole life. That's just gross.'"
In 2014, Us Weekly reported the couple was divorcing after 11 years due to "irreconcilable differences." At the time, a source told the outlet, "She's going through a really rough time and she's really sad about it." 
But Cho also dated several famous faces in addition to her marriage.
Margaret Cho has dated very well-known famous people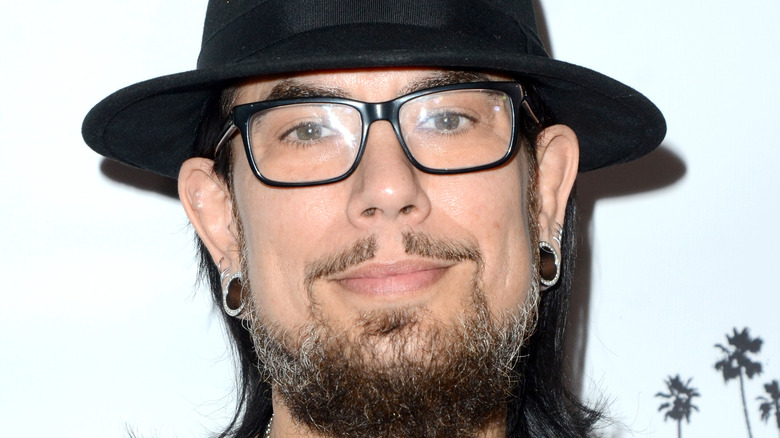 Before Cho walked down the aisle with Ridenour, she dated some pretty famous people, such as "Pulp Fiction" director Quentin Tarantino. As she told People about their relationship, "I knew who he was because 'Reservoir Dogs' had just come out and he approached me because he was a fan and we just clicked. He had 8,000 VHS tapes, so that was reason enough for me to hang out with him." 
She also gushed about her ex, "I'm really proud of him. I love that his movies are really inspiring and so significant. The last time I saw him was when he was scouting locations for 'Django.' I'm really lucky to know him and I'm really lucky to have had him in my life."
Previously, the comedian was also linked to musicians Dave Navarro and Chris Isaak, among other men in the spotlight (via Dating Celebs). Remember, Navarro was the guitarist for Red Hot Chili Peppers, and his most well-known romance was with Carmen Electra (via Hollywood Insider and The Things). Isaak sings "Wicked Games" most notably, and is not married (via North Jersey).
Margaret Cho is happily dating but doesn't mind being single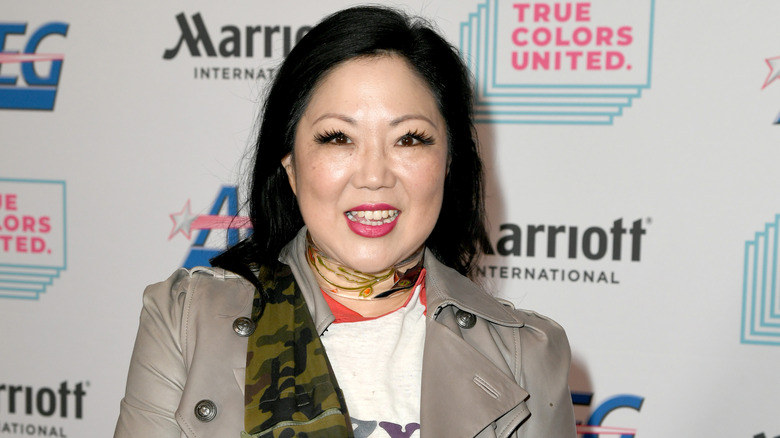 In April of 2021, Cho told The Guardian she was dating someone new, but did not disclose the person's gender or identity. She did add, "But I'm actually really hopeful that I die alone. It's great to sleep in the middle of the bed, to watch whatever you want, to eat whatever you want, and not to have to police your actions because of somebody else in your space." 
In other words, she doesn't mind being single, and in fact, aspires to date more than just one person at a time, telling Today she currently sees men and women. "I am dating. It's really grown, and it's very adult and yet, I'm very happy living alone," Cho said. The 52-year-old also explained, "I love polyamory, but it's just so much talking and a lot of work. I can't do it. I always end at one even though in my mind, I am poly, but I'm too, too, too busy."
Source: Read Full Article