Meghan Markle has proved to be an impressive addition to the royal family. Not only has she nailed each of her official appearances — including her first solo engagement — but she's also launched her first solo project, Together: Our Community Cookbook. With her impactful work — not to mention her enviable style — Meghan has won over much of the public, and it appears she has the hearts of her new in-laws as well.
Despite feud rumors, it's been well reported that Meghan and her sister-in-law Kate Middleton are close and that she and Prince William have a solid relationship. She's even in the queen's good graces. But what about her father-in-law, Prince Charles? Let's just say they might be BFFs.
The most compelling evidence of this comes from Meghan's wedding day. After it was announced that Meghan's own father would not attend the nuptials, Charles kindly accepted Meghan's request that he walk her down the aisle. A source told Us Weekly at the time that "Prince Charles was very touched to be asked by Meghan to walk her down the aisle, and he is very much looking forward to welcoming her into the family."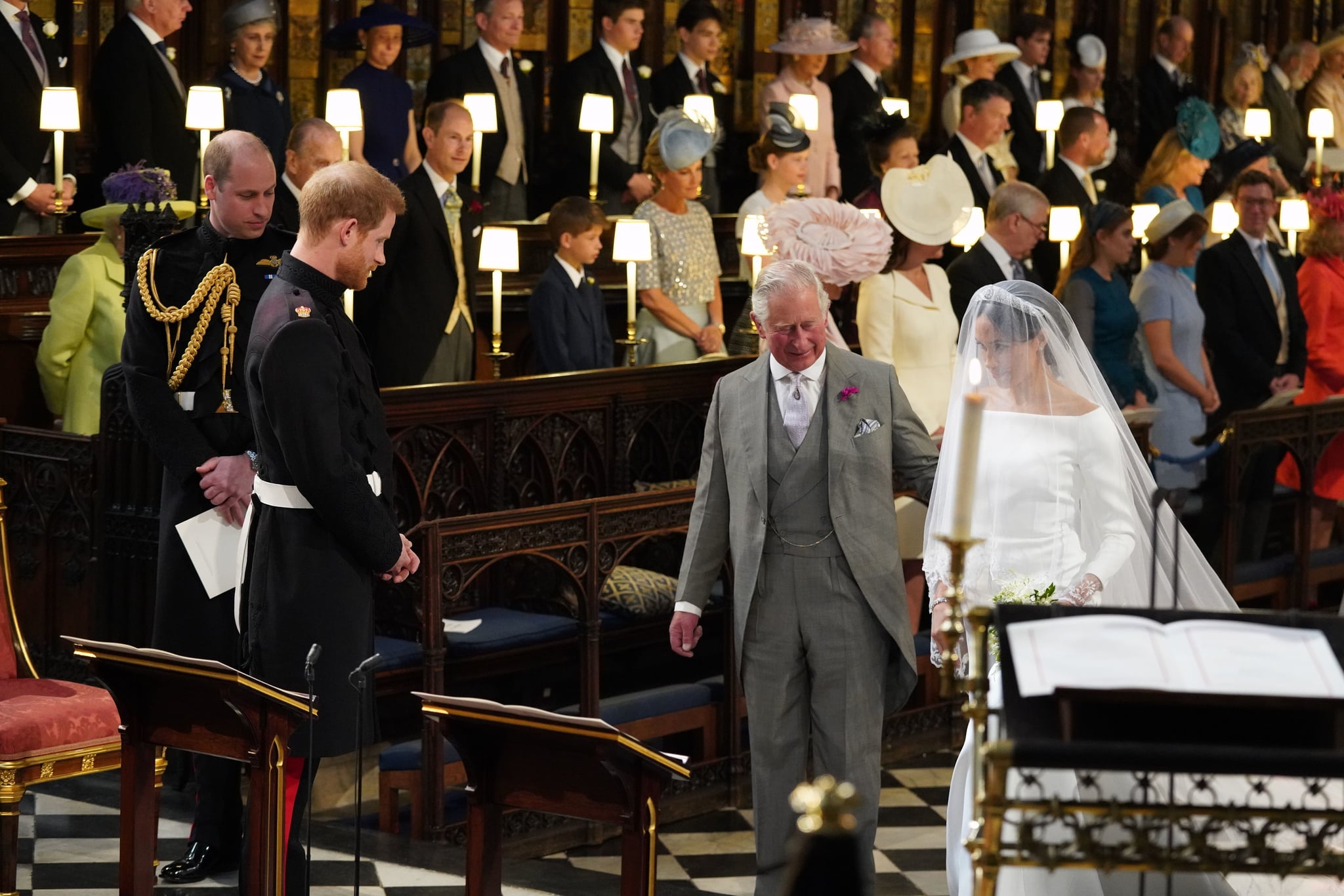 Not only did Charles accompany Meghan on her big day, but he was also attentive to Meghan's mother, Doria Ragland, escorting her out of the church alongside his own wife, Camilla, and engaging her in conversation. His attention to Doria speaks to his obvious affection for Meghan, which has become increasingly evident in photos from the events they've attended since the May 2018 nuptials.
The two were adorably in sync at Charles's 70th birthday celebration at Buckingham Palace, where they giggled over Prince Harry getting swarmed by a bee. And less than two weeks later, at Meghan's first Trouping the Colour ceremony, she and Charles were seen talking and laughing on the balcony of Buckingham Palace. At each of their recent engagements, it seems the duo have found small moments to make eye contact or exchange pleasantries amid the busyness of their official duties, which speaks to their solid relationship.
Source: Read Full Article