Hailey Baldwin is currently one of the biggest models in the world. She has been on the front page of numerous magazines, walked some of the most prestigious runways in the fashion industry, and earned herself a plethora of sponsorship deals.
While many people do admire Hailey Baldwin's modeling work, others can only focus on her famous last name. However, the 22-year-old is determined to stand out on her own and have the world know that she has more to offer than just being a part of a Hollywood family.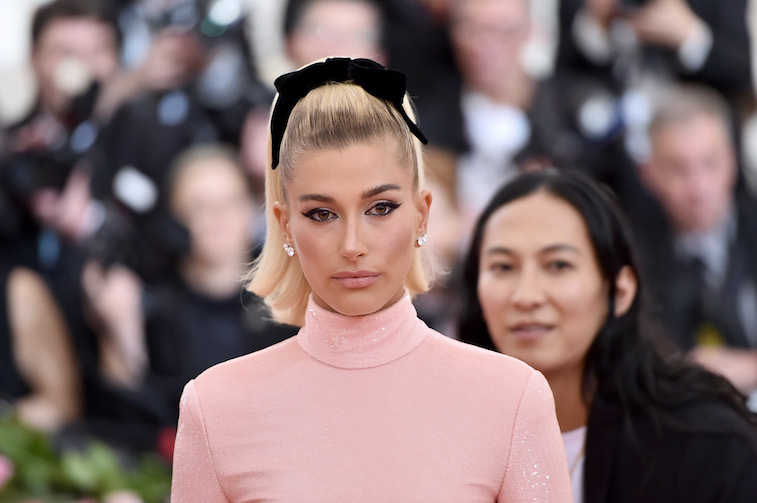 What was Hailey Baldwin's childhood like?
Hailey Baldwin was born on November 22, 1996. Her father is Stephen Baldwin, the youngest of the famous Baldwin Brothers that dominated television and movies in the 1980s and 1990s. Hailey Baldwin grew up in Rockland County, New York.
Even though her family is well-known, Hailey Baldwin lived a relatively quiet life growing up. She started dancing when she was five years old and had a passion for ballet. Baldwin attended the American Ballet Theatre school in the summers, but she eventually had to quit ballet as a teenager due to an injury.
https://www.instagram.com/p/BkI5-EdgQ5O/
However, growing up as a Baldwin has its challenges. Hailey Baldwin shared that she sometimes had trouble fitting in with her suburban New York peers.
She once said in an interview:
"The thing that was annoying about having an uncle that's in 30 Rock is that kids [my age] didn't understand it. They're like, 'What?' Then they're like, 'You have to go away to LA with your dad, what?' And they didn't get that. And that's what I've struggled with my whole life in school, too."
In eighth grade, Hailey Baldwin switched to home-schooling.
When did Hailey Baldwin start modeling?
https://www.instagram.com/p/BeHIwuQg1MQ/
Hailey Baldwin already did some modeling and acting work in high school, but she did not pursue this path seriously until after high school when she got signed to Ford Models. She then moved to nearby New York City to regularly attend castings.
"One of my friends from L.A. comes to the city all the time for work, and she stays in her sister's apartment," Baldwin shared with ELLE. "I would basically pack a suitcase from home and just come live with her for a week." According to ELLE, the friend in question is Kendall Jenner and the apartment belonged to Kim Kardashian.
Having such important connections would prove to be invaluable as Hailey Baldwin was able to earn a large number of social media followers in a short time. Brands and magazines soon began paying attention.
In 2014, she started working with companies such as French Connection and Topshop. The following year, she was on the cover for magazines such as Vogue, Teen Vogue, and L'Officiel. Afterward, her career quickly took off and Hailey Baldwin became one of the most famous faces around.
Today, she has also ventured out into hosting. Baldwin has hosted a few award shows and is currently a host on TBS's Drop the Mic.
How does Hailey Baldwin distance herself from her last name?
It's hard for Hailey Baldwin to avoid accusations that she is simply riding the coattail of her father and uncles. However, she is determined to work hard to be known for her own accomplishments.
"I want to do everything on my own without my name being a factor," she shared with Grazia. "I try to keep myself separate from it."
However, Baldwin also acknowledges that things have definitely come easy for her compared to other models.
"I'm not trying to take away from models who have started from scratch and I really appreciate the girls who have had to move from another country and work really hard," Baldwin said. "I know it's more difficult for them."
But at the end of the day, she does not see anything wrong with going into Hollywood as a daughter of a Baldwin brother. She told: "Kids that already have a famous background are just following in their families' footsteps. My dad and all of his brothers have done this. This is my family business."
Source: Read Full Article