Stevie Nicks has always been candid about her drug and alcohol abuse. The Fleetwood Mac singer has, after all, been a rockstar for the majority of her life. Her career skyrocketed in the 70s and 80s, a time when it was almost mandatory for musicians to party nonstop.
But the "Gypsy" singer had a revelatory moment that made her decide to check into rehab for the first time in the 80s. Here's what happened and how it got Nicks to seek professional help.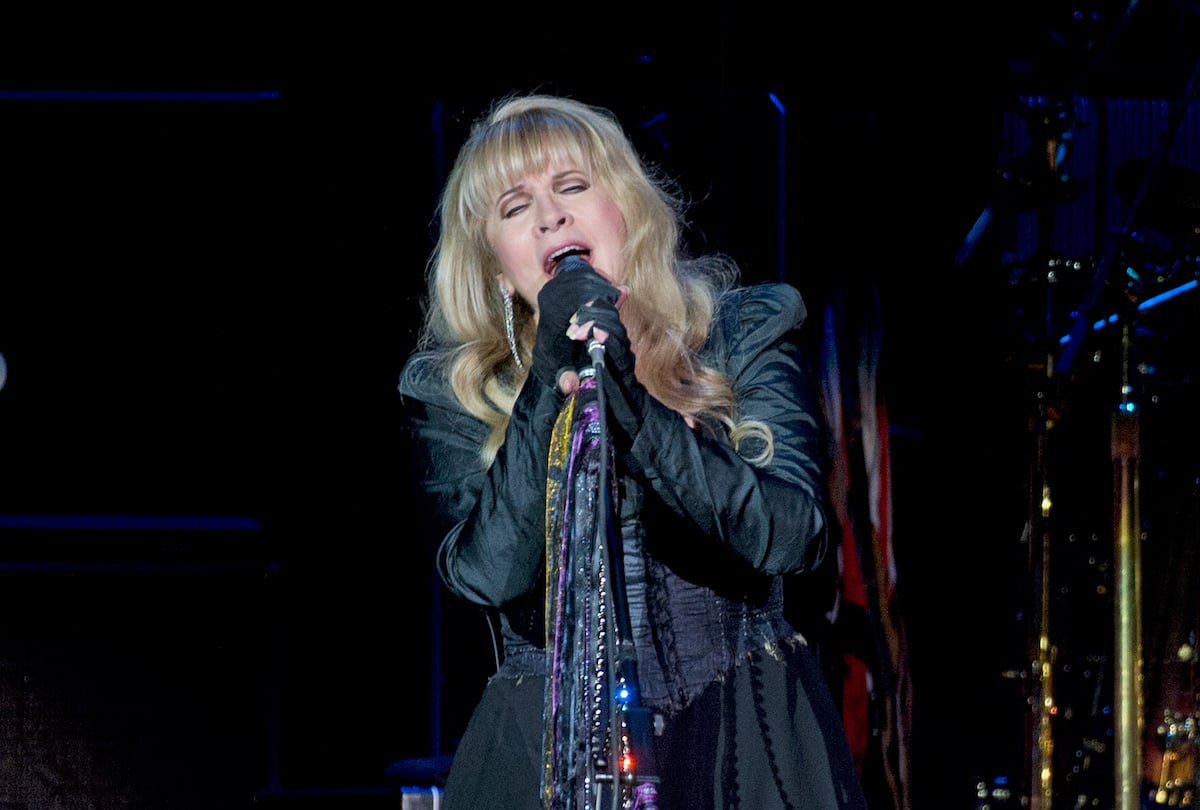 Stevie Nicks developed a cocaine addiction while touring with Fleetwood Mac
Fleetwood Mac saw several band members come and go before Stevie Nicks joined the group. Founding member Mick Fleetwood was on the hunt for a new guitarist to replace Bob Welch, and he wanted Lindsey Buckingham after hearing his some "Frozen Love" from the album Buckingham Nicks.
Buckingham agreed to join the band with one caveat: that his girlfriend and collaborator at the time, Nicks, join the band, too. Fleetwood agreed, and the band got two new members on New Year's Eve in 1974.
Buckingham and Nicks helped the group make their tenth and eleventh albums, Fleetwood Mac and Rumours. These two albums catapulted the group to the heights of fame, pushing its members into frequent and heavy drug and alcohol use.
They were living like rockstars, which comes with access to parties and excess. But drug use became a necessity more than an enjoyable pastime for Nicks. She has cited stage fright, exhausting work hours, and stressful relationships for her complicated relationship with drugs and alcohol.
"All of us were drug addicts, but there was a point where I was the worst drug addict," Nicks said (via Far Out Magazine). "I was a girl, I was fragile, and I was doing a lot of coke… so it was dangerous."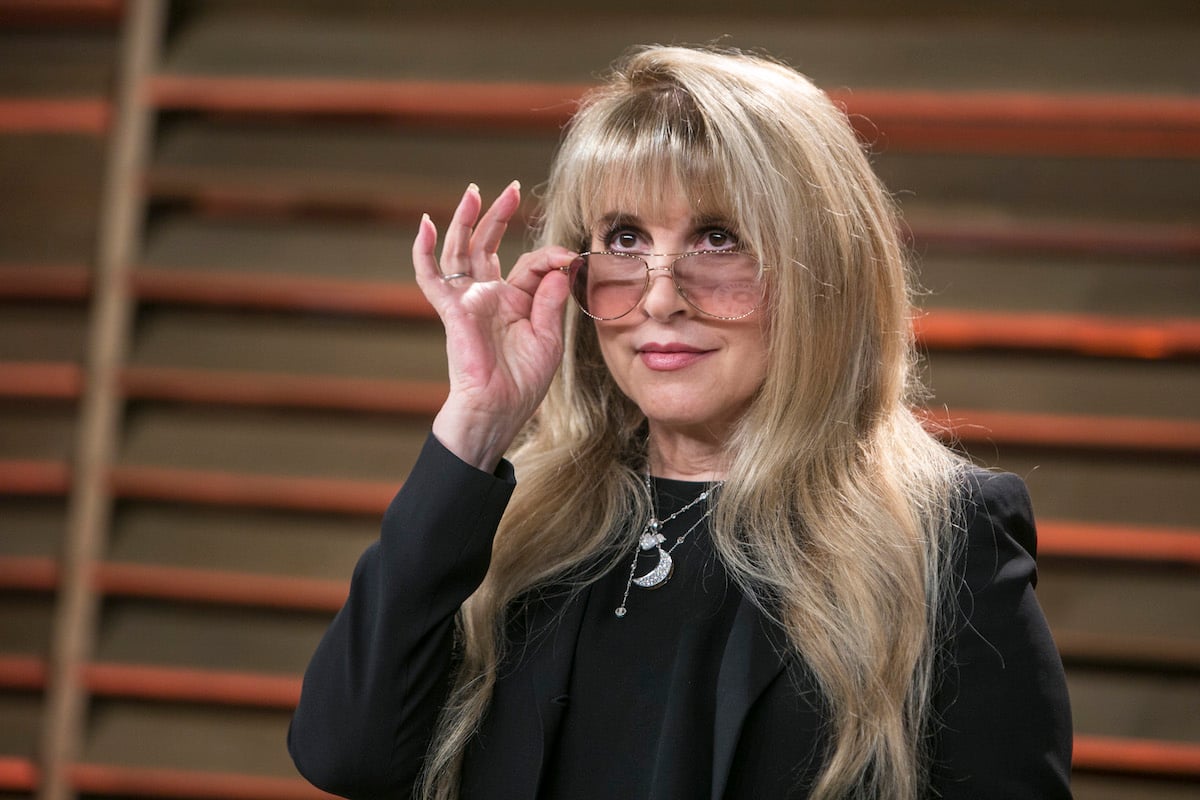 A discussion with a plastic surgeon made the singer check into rehab
Addicts often seek professional treatment after an intervention from concerned loved ones or reaching a rock bottom moment. For Nicks, the epiphany that she needed help came when she spoke to a plastic surgeon.
In 1986, Nicks asked a plastic surgeon about her nose (it's unclear if she was seeking a cosmetic consultation or if she was worried about her drug of choice's effects on her nose). It turned out that Nicks had a hole the size of a coin burned into her nose from her cocaine use. 
"I said, 'What do you think about my nose?'" Nicks described. "And he said, 'Well, I think the next time you do a hit of cocaine, you could drop dead.'" The doctor also said that Nicks could lose her nose entirely if she didn't quit her substance abuse. 
Nicks subsequently checked herself into the Betty Ford clinic for 30 days to overcome her cocaine addiction. The decision marked a turning point in her life and career, likely saving both.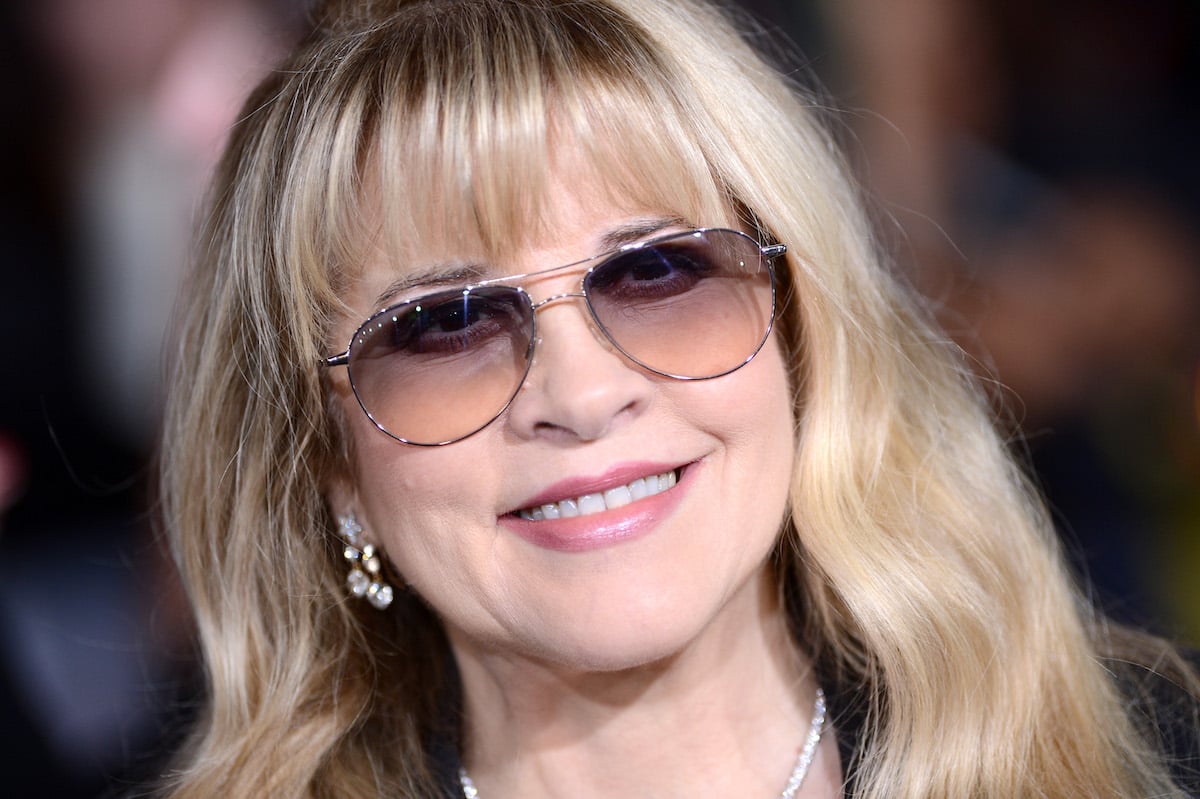 Stevie Nicks became reliant on prescription drugs after rehab
Although she battled her addiction to cocaine in 1986, Nicks' war with drugs was not yet over. She kicked her cocaine habit but instead picked up a dependence on prescription drugs, including Valium and Klonopin.
The "Rhiannon" singer has said she regrets the years she spent addicted to prescription drugs. "I always look back and think: what could I have done during that time?" Nicks revealed to The Guardian in 2020. "Made a Fleetwood Mac album or a solo record. I could have gotten married or had a baby or adopted one. Let me tell you, if anybody ever tries to put you on Klonopin, run screaming out of the room."
She entered rehab again in 1993, this time at the Daniel Freeman Memorial Hospital, where she spent 47 days conquering her addiction to prescription pills. 
Now, the singer is completely sober, and she has said (via Vulture) that she can't believe how much she enjoys performing without using drugs.
"Sometimes I'm up on stage, and I'm going, 'I can't really believe you are actually up here, sober as a judge, having a great time.'"
How to get help: In the U.S., contact the Substance Abuse and Mental Health Services Administration helpline at 1-800-662-4357.
Source: Read Full Article