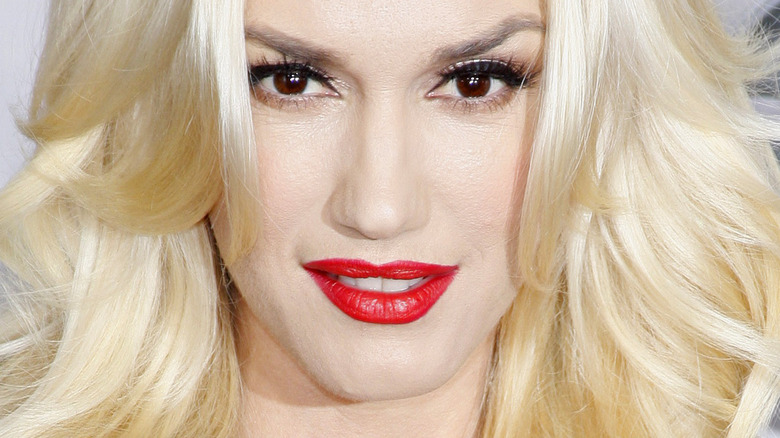 Gwen Stefani and Blake Shelton are still in the honeymoon phase after saying "I do" to each other in an intimate wedding ceremony at Shelton's ranch in Oklahoma on July 3, 2021 (via Page Six). The No Doubt singer even celebrated their two-week anniversary on Instagram by posting a gorgeous black-and-white photo from the ceremony with the caption, "Happy 2 week anniversary" (via Entertainment Tonight). 
The musicians, who met while appearing as judges on NBC's "The Voice," also recently surprised a few fans at a bar in Tishomingo, Oklahoma, by performing a mini-set, according to Billboard. The setlist included their duet together, "Happy Anywhere," as well as their 2020 collab "Nobody But You," which a few lucky fans got to see live. 
The two looked as happy as ever performing for the crowd at Ole Red Bar, and even were reportedly staring face-to-face while singing. Stefani even joked when Shelton introduced her to the crowd as "Gwen Stefani."
Gwen would like to be called 'Mrs. Shelton'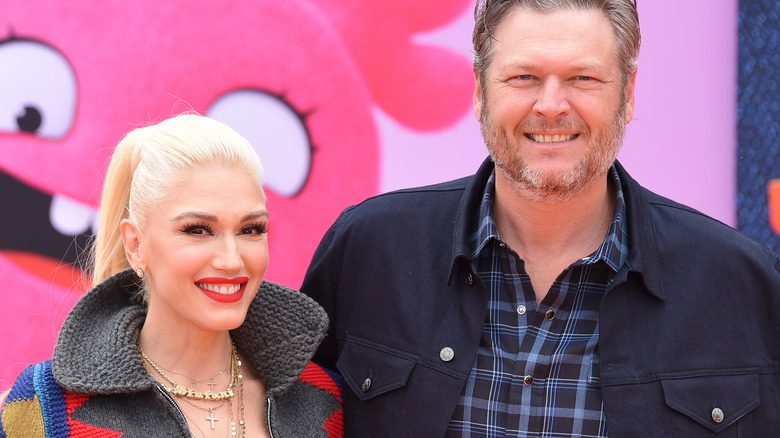 According to People, Gwen Stefani teased her new hubby saying, "I thought it was Gwen Shelton now!" A clip of the adorable moment was caught by some fans and posted to Twitter, showing Shelton's cute reaction to the quip from his new wife. Reportedly after the correction, Gwen was referred to as "Mrs. Shelton" for the rest of the performance from the audience (via StyleCaster). It seems Gwen would like to be called Gwen Shelton from now on. However, it hasn't been confirmed if she will be legally changing her name, but just call her "Mrs. Shelton" to be safe.
The two have also been so busy lately that they reportedly won't be going on a honeymoon anytime soon. However, a source spoke to E! and said that the newlyweds stayed behind in Oklahoma for "a few days on the ranch with just her kids." The source also shared that their "mini moon" was "really relaxing" and it allowed "everything from [their wedding] weekend [to] sink in."
Source: Read Full Article