Embed from Getty Images
Wakanda Forever is about to get an upgrade or at least a full fledged series on Disney+. Ryan Coogler, the co-writer and director for Marvel's Black Panther, has just signed a five year deal with Disney+ to develop and produce a series focusing on the kingdom of Wakanda. Even with the Black Panther sequel scheduled to start filming in July, Coogler and his partners, wife Zinzi and filmmaker Sev Ohanian (not related to Alexis, I checked), are finding the time to bring the magic of Wakanda to our screens. With the Disney+ deal, Coogler will be launching his production company, Proximity's, television division. Bob Iger said that he believes in Coogler's vision as he is a "singular storyteller" with "vision and range." Ryan Coogler said he is excited as he is an avid consumer of television. Below is more on the story from Deadline:
"Ryan Coogler is a singular storyteller whose vision and range have made him one of the standout filmmakers of his generation," said Bob Iger, Executive Chairman, The Walt Disney Company. "With Black Panther, Ryan brought a groundbreaking story and iconic characters to life in a real, meaningful and memorable way, creating a watershed cultural moment. We're thrilled to strengthen our relationship and look forward to telling more great stories with Ryan and his team."

Said Coogler: "It's an honor to be partnering with The Walt Disney Company. Working with them on Black Panther was a dream come true. As avid consumers of television, we couldn't be happier to be launching our television business with Bob Iger, Dana Walden and all the amazing studios under the Disney umbrella. We look forward to learning, growing, and building a relationship with audiences all over the world through the Disney platforms. We are especially excited that we will be taking our first leap with Kevin Feige, Louis D'Esposito, Victoria Alonso and their partners at Marvel Studios where we will be working closely with them on select MCU shows for Disney+. We're already in the mix on some projects that we can't wait to share," stated Ryan Coogler on behalf of Proximity Media."

Coogler founded the multi-media company Proximity with Zinzi Coogler, Ohanian, Göransson, Davis and Nicks with a mission to create event-driven feature films, television, soundtracks and podcasts that look to bring audiences closer together through stories involving often-overlooked subject matters. Proximity intends to generate a wide variety of projects across all budget levels.
[From Deadline]
When I saw this news I got so excited. I cannot wait to see how Ryan and Disney will be expanding upon the Wakandaverse. Obviously Black Panther was one of my favorite movies of 2018 (I saw it six times in the theatre). I am hoping that they will introduce Storm to the TV series. However, I am not sure how that will work out since we no longer have Chadwick to play T'Challa (Storm marries T'Challa for a brief period in the comics). There is definitely enough source material out there for Ryan and Kevin Feige to pull upon.
It is also exciting for me to see that Disney+ is deciding to invest in Black creators. Yes, I know Black Panther was one of their biggest hit ever, but they could do like many other studios have. A five year deal is a huge deal and I do believe that Ryan and his team will be up to the challenge. I believe Ryan is extremely gifted in production and direction. Fruitvale Station is a still a movie that resonates strongly for me and that was his first film. I also hope that they bring in costume designer Ruth E Carter because what she created for Black Panther visually was nothing short of spectacular.
I cannot wait for Black Panther 2 and I look forward to the Wakanda series. The only thing that makes this news bittersweet is that Chadwick is not here to be a part of the world he so lovingly helped create.
Embed from Getty Images
Embed from Getty Images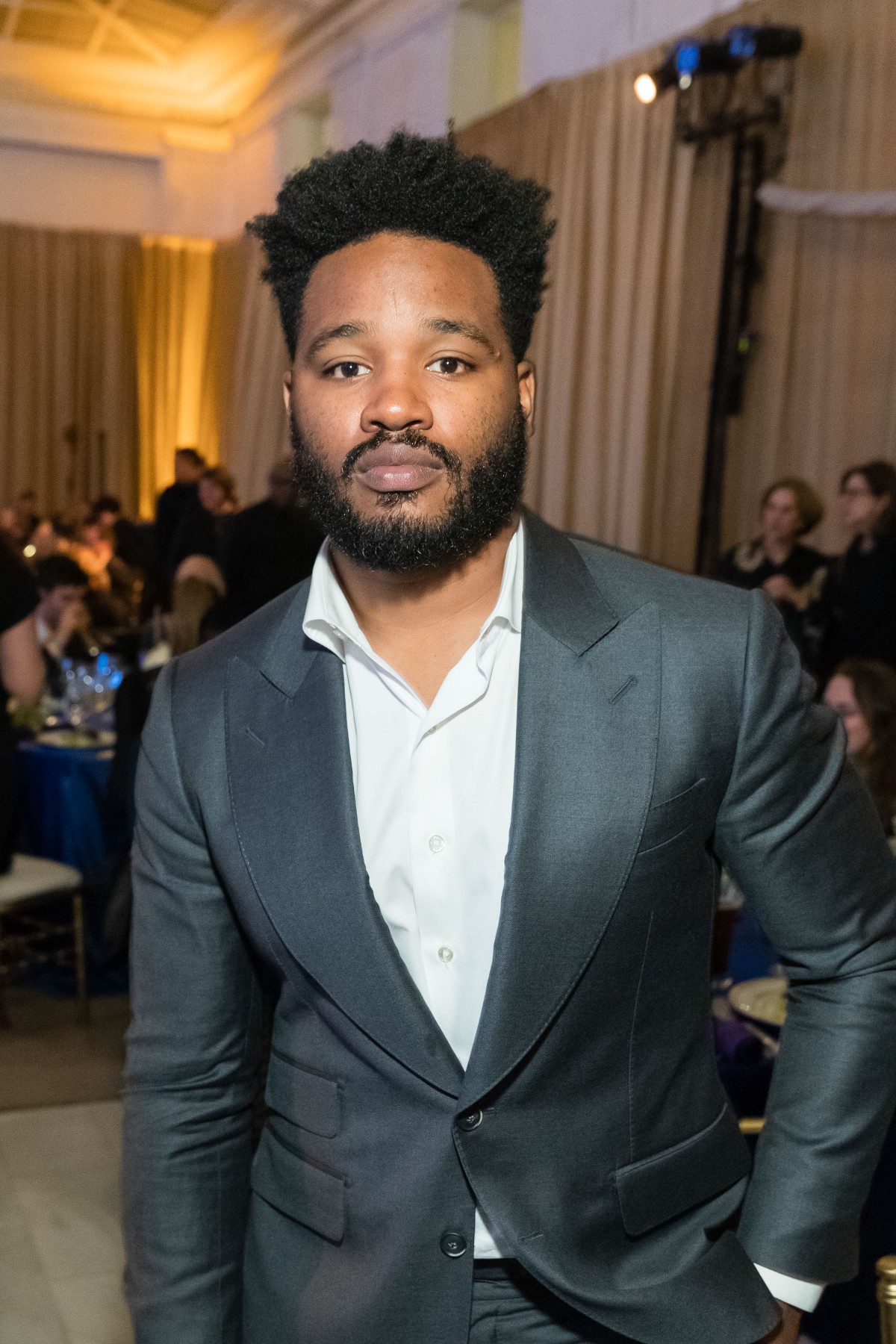 Photos credit: Getty and Avalon.red
Source: Read Full Article