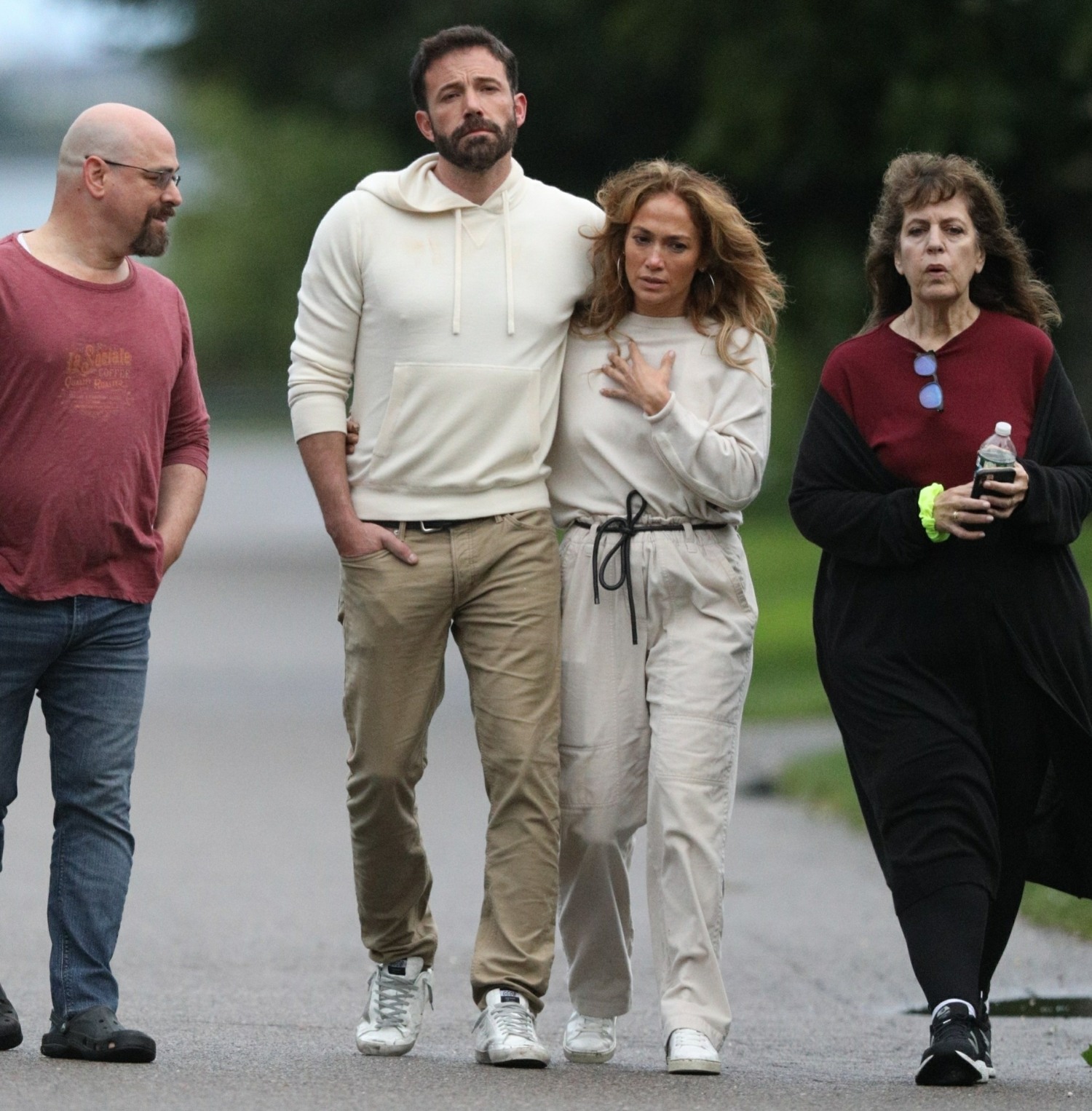 Jennifer Lopez and Ben Affleck are in the Hamptons! They are presumably spending some downtime at Jennifer's Hamptons estate, which saw a flurry of activity last week, as Page Six noted. Ben and Jennifer were photographed taking an evening stroll around the neighborhood on Saturday. Can I just say? She's already started grooming and styling him. He got a recent haircut, his beard is freshly trimmed, his skin looks fresher (like he just had a facial) and she's got him nice khakis and an expensive-looking cream pullover. I wonder if she had a concept board for how he should be styled in the Hamptons and how they would coordinate in soft creams and pale browns.
Incidentally, no one knows who those other people are. I would assume they're Jennifer's neighbors, perhaps on a walk that evening as well. They seem to chat with one another, probably about the paparazzi gathered down the street. Personally, I don't think J.Lo and Ben look all lovey-dovey. I think they look mad about the paps.
The trip to the Hamptons wasn't the only Bennifer activity in recent days. Before Ben and Jen jetted off from LA, they took their kids to the Universal Studios Hollywood theme park. There was some debate about which kids were around – from what I could see, it looked like Max and Emme Anthony were there and so was Samuel Affleck. I bet Jennifer Garner is sh-tting bricks.
— Pop Crave (@PopCrave) July 3, 2021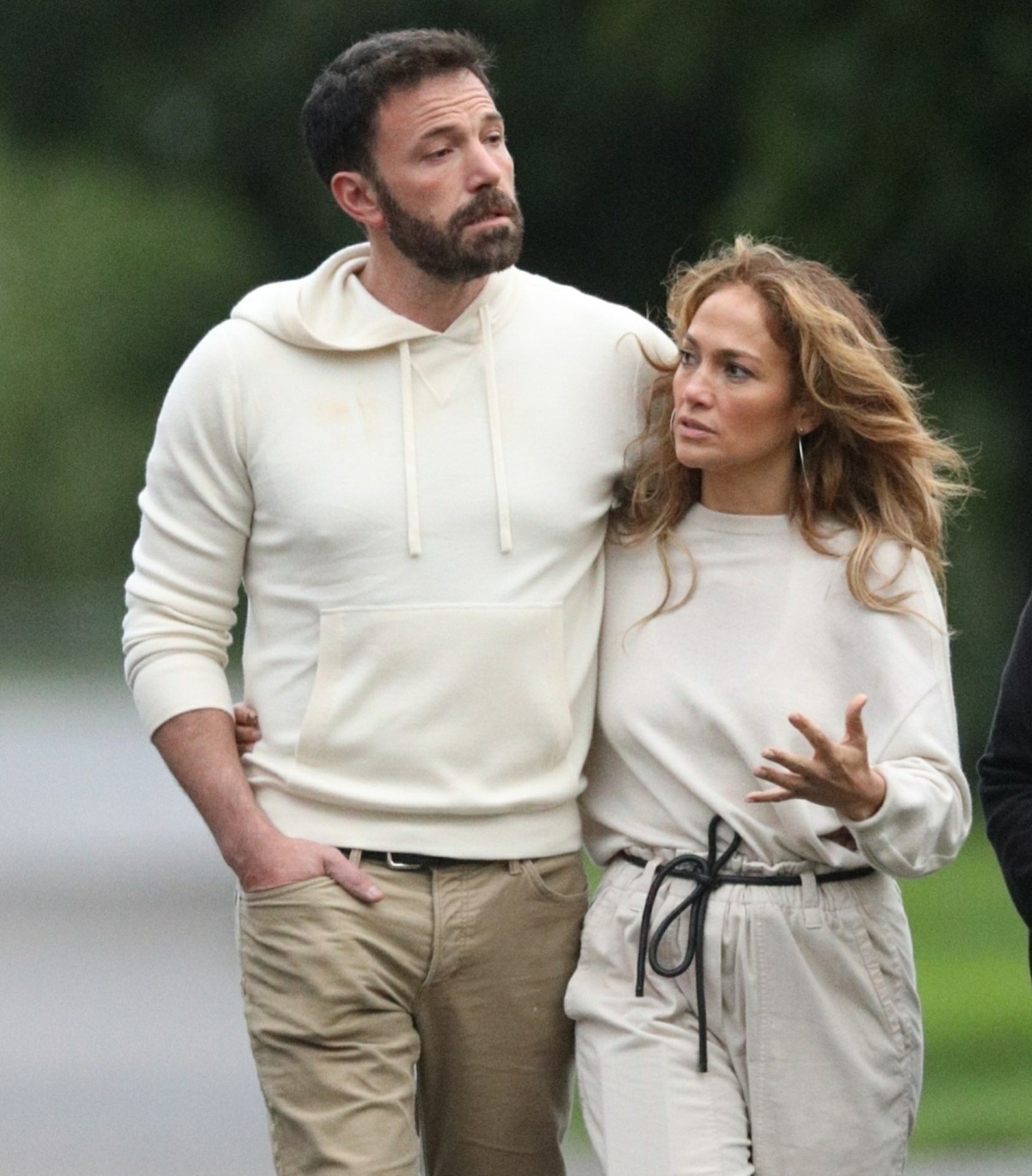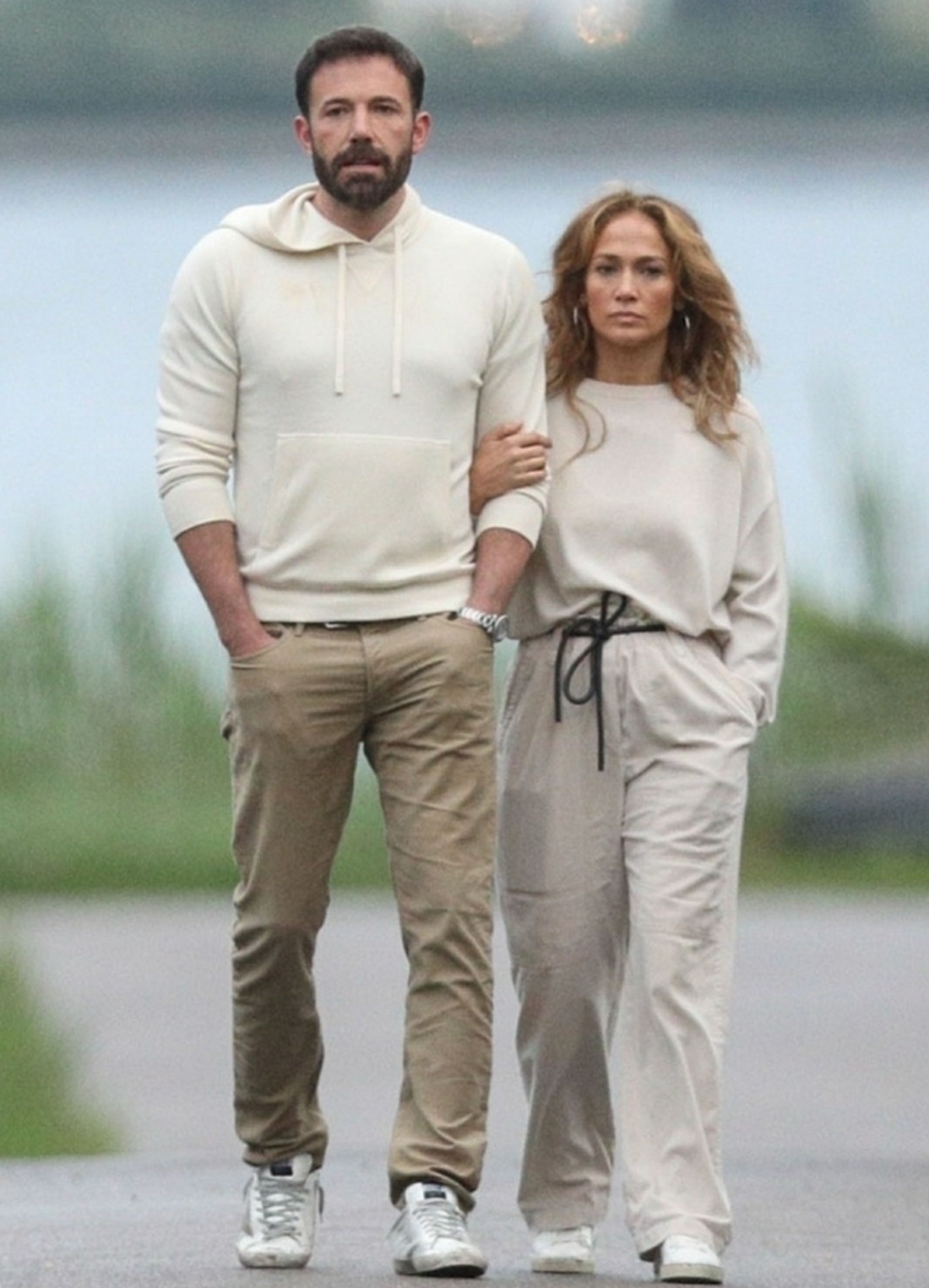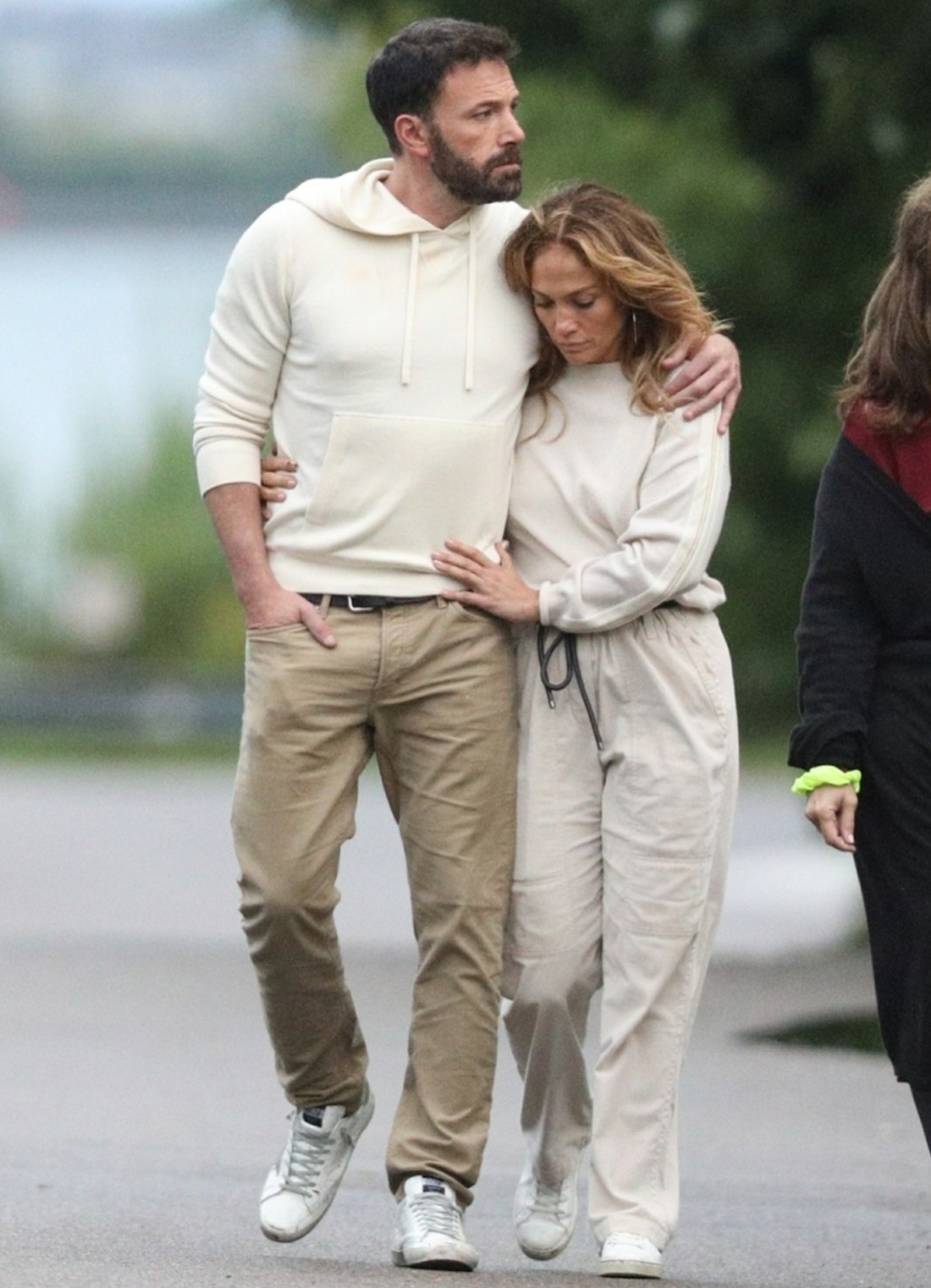 Photos courtesy of Backgrid.
Source: Read Full Article