Amber Portwood has been having a really tough time. On July 5, a TMZ report said that the Teen Mom OG star was allegedly arrested for domestic violence against her boyfriend, Andrew Glennon. According to the reports, Amber and Andrew got into a heated dispute that ended with Amber allegedly attacking Andrew while he was holding their 1-year-old son, James. Andrew then texted a police officer to report that they were in danger. Amber was arrested her native Indianapolis that same day, and Child Protective Services was notified of the situation.
The following day, a woman bailed Amber out of jail on a cash bond of $2,000, a Marion County Jail spokesperson told Radar Online. On July 10, an affidavit was released on the same day that Amber attended a court hearing at Marion County Court. The document revealed new details about the encounter and stated that, "Mr. Glennon stated Ms. Portwood told him to put [James] down. Mr. Glennon stated [James] was crying and upset, and he was not going to put him down." Then, when Andrew refused to put James down, Amber allegedly "threatened to kill herself." Frightened by this, Andrew reportedly locked himself and James inside of there home office, but Amber "struck the door with a machete and kicked the door and broke the handle."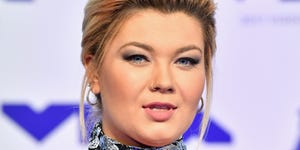 In the aftermath of the incident, Andrew filed for full custody of their son because he claims Amber is "currently unable to provide a safe, stable and secure environment" for their child "due to her frequent refusal and/or failure to take medicines prescribed to treat her mental-health conditions, among other concerns." Though there have been no status updates on whether Andrew will be granted full custody, Amber has reportedly been granted supervised visits of her son in the meantime, according to another Radar Online report. "She has supervised visits only for the child," a court clerk said.
While this is a win for Amber, many issues between her and Andrew are still up in the air. Andrew is allegedly seeking child support, insurance, and reimbursement for the injuries he sustained from the incident. Amber and Andrew are scheduled to appear in court next month on August 22.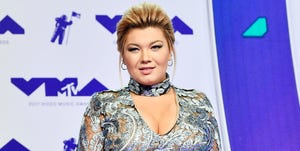 Source: Read Full Article