Millie Bobby Brown is 18 and already a self-made millionaire, so if you need to take a moment to feel deeply sorry for your teenage self, go forth. But to be fair, while the rest of us were spending our formative years "babysitting" (read: watching TV while a child slept in another room), Millie's been out here acting her way through four seasons of Stranger Things, with the latest season slated to hit Netflix on May 27. And on top of that, she's started a beauty brand, done a ton of endorsements, and become a casual movie star—all of which are BIG-TIME lucrative.
So, like, on the one hand, YAY, MILLIE BOBBY BROWN:
On the other hand, here's me looking back at my childhood realizing I did it all wrong: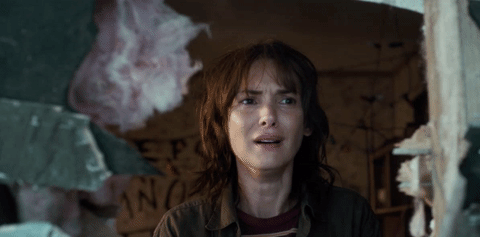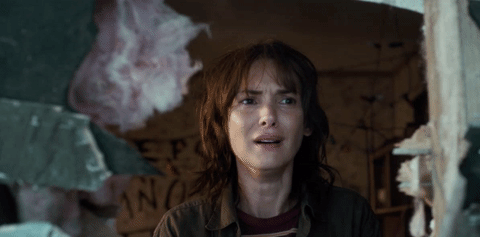 Anyway, let's take a look at Millie's net worth:
First up: What does Stranger Things pay?
LOL, so much. According to Deadline, Millie—along with the rest of Stranger Things' core cast of kids—made around $30,000 an episode during the show's first two seasons. There were eight episodes in season 1 and nine episodes in season 2, so—BUSTS OUT MIDDLE SCHOOL MATH—she made $510,000.
But the cast negotiated raises ahead of season 3, where they earned around $250,000 an episode, or ~$2 million. SoOoOOoOOOo, her total earning for the show thus far? $2,510,000—and that doesn't even include season 4 and the upcoming season 5.*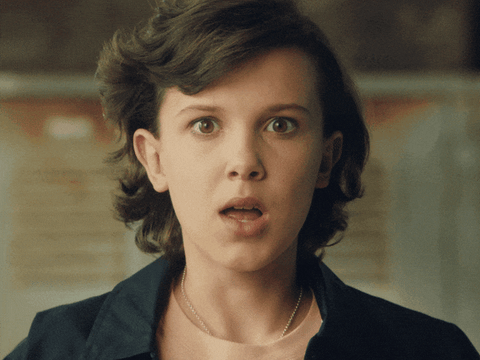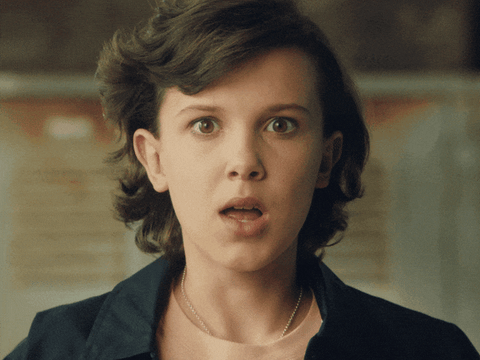 *Millie's per-episode salary for these two seasons hasn't been released yet, but obviously she's making at least $250,000 per episode.
Reminder: She's a professional model
Millie made her debut in Calvin Klein's "By Appointment" campaign, then signed to IMG models in 2017. A year later, she was in Moncler's summer campaign, so yeah. She's killing it. That said, the details of her fancy sponcon paychecks are between her and her bank account! And also maybe this cute dog and bunny:
https://www.instagram.com/p/CWYU_f1sKLu/?utm_source=ig_embed&utm_campaign=loading
A post shared by Millie Bobby Brown (@milliebobbybrown)
Millie's also been in commercials for Citigroup, she launched a sneaker collection with Converse in 2019 (and another one more recently,) and she just joined the Louis Vuitton family. By which I mean family of celebs who get paid a ton of money to do this:
https://www.instagram.com/p/Cc3LX4xKubo/?utm_source=ig_embed&utm_campaign=loading
A post shared by Louis Vuitton (@louisvuitton)
She's earning MILLIONS for movies
Millie has been kinda busy in the Upside Down, but she still found time to make her feature film debut in 2019's Godzilla: King of the Monsters. And you will not believe what she earned. No, really, take a guess:
Correct: a cool million. According to The Blast, which obtained a copy of Millie's contract, she was paid $1,000,000 "plus a cut of the back end" for the movie. Keep in mind, Millie reprised her role in Godzilla vs. Kong (which BTW, is said to be the highest-grossing movie of the pandemic era), so you know Millie got a nice cut from those royalties. Plus, it's probs safe to assume she was paid more for the second film since her star has only continued to rise and the movie did so well.
Millie also starred in 2019's Enola Holmes and made $6.1 million, according to Celebrity Net Worth—not to mention another $800,000 based off the movie's great performance. But it doesn't stop there! Millie was *guaranteed* an entire $7.5 million for the sequel, which is hitting Netflix in July.
Meanwhile, Millie has several other projects coming up that'll bring her income well into 2023, including Damsel (in which she plays a princess).
She's also earning $$$$ for behind-the-scenes film work
ICYMI, Millie added "producer" to her ever-growing list of skills, particularly for Enola Holmes. So not only did she get paid for being *in* the movie, but she also cashed an additional check amounting to a smooth $500,000 for the producer role, based on info from Celebrity Net Worth.
Did we mention she has a beauty brand?
If you've ever meandered the aisles of Ulta, you've definitely seen Florence by Mills. There isn't a ton of info out there about how much Millie is bringing in from the beauty line, but she and her family did become majority stakeholders in the company in 2020—so she's likely making a pretty penny off the pretty products.
https://www.instagram.com/p/CdJUQi2vLJQ/?utm_source=ig_embed&utm_campaign=loading
A post shared by florence by mills (@florencebymills)
And finally, she's cashing gamer checks
In November 2018, Millie announced a collaboration with EA Games on The Sims 4. Her salary for this side gig hasn't been revealed, but it seems like the type of thing that would pay well for a teenager. Much like my stint as a dog walker.
https://www.instagram.com/p/BsLnvocHhdT/?utm_source=ig_embed&utm_campaign=loading
A post shared by Millie Bobby Brown (@milliebobbybrown)
So, what is Millie Bobby Brown's total net worth?

According to Celebrity Net Worth, that'd be $10 million. Again, she is 18, I cannot stress this enough.
Source: Read Full Article